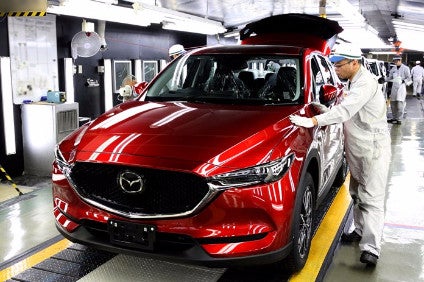 Toyota said it saw no prospect of resuming operations at its Russian plant which ceased operations seven months ago and had been scheduled to resume this month.
Toyota had said officially on Friday 23 September it had decided to close the plant and lay off staff it had retained for over six months.
With no end in sight to the war in the Ukraine and in view of the strict sanctions imposed on the country, a company spokesman has since said there was "no indication that we can restart in the future".
Toyota said last week it would restructure its operations in Russia and will continue to provide aftermarket services to existing Toyota and Lexus customers.
It subsequently said it would not look to "sell or transfer the St Petersburg plant to other entities", however, which left its options still somewhat open.
The plant began production in 2007 and produced 80,000 vehicles last year for local sale, including the Camry sedan and RAV4 SUV.
The company employs around 2,350 people in Russia.
It said its decision to close the plant ensures that it can offer assistance to its employees in the form of "re-employment, re-skilling and well-being, including financial support".
Separately, Mazda Motor said it was also considering exiting Russia permanently due to its invasion of Ukraine, with its plant in Vladivostok also having suspended production since in March. The plant was completed in 2012 and assembled models such as the CX-5.
Last June, Nissan Motor said it was suspending operations at its assembly plant in St Petersburg for a further six months until the end of December, as the war in the Ukraine appeared far from being resolved. This stance was confirmed earlier this month.