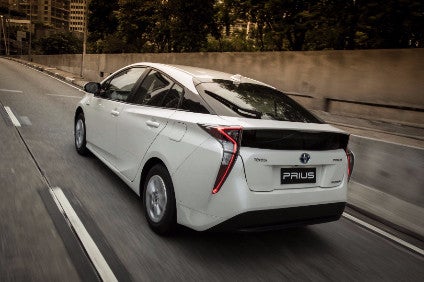 Toyota has said it is looking at making available its hybrid technology to competing automakers in a bid to help drive up global sales of low-emission vehicles, according to reports in Japan.
Japan's largest automaker said it is considering selling complete hybrid powertrain modules to rival brands in the hope of driving up industry-wide sales volumes. It hopes that greater economies of scale will help bring down prices and speed up overall consumer demand for this technology.
The company sees greater standardisation of mechanical parts as key to reducing production costs, while electronics and software become increasingly important in optimising vehicle performance and product differentiation.
For Toyota, this represents a major shift away from its closely guarded relationships with key suppliers and their jointly-developed technologies.
It also means that other automakers will have an additional option to help them meet increasingly strict emission regulations worldwide.
The reports follow an announcement, also made last week, by Renault-Nissan's chairman and CEO Carlos Ghosn that Mitsubishi's hybrid technology will be adopted as standard across the group as part of broader efforts to integrate and share costs with the recently-acquired automaker.