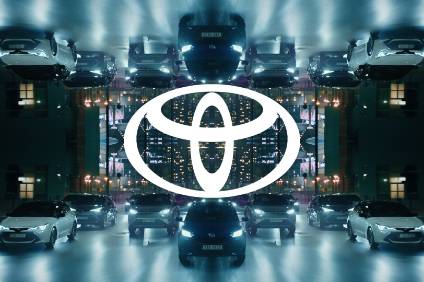 Tokyo 2020 Olympics sponsor Toyota has decided it will not run Olympics-related TV commercials in Japan amid a lack of public support for the Games as Japan battles with rising Covid-19 infection rates.
While Toyota is abandoning plans for Olympics-related TV commercials in Japan, it is reportedly going to continue with ads in the US.
The Reuters report also said that Toyota chief executive Akio Toyoda and other executives will not attend the opening ceremony either.
It will, however, still plan to supply more than 3,000 vehicles to the Games.
Toyota is one of the top sponsors of the Olympics, alongside major global brands such as Coca-Cola, Samsung and Visa. However, the postponement of the Games from last year and their rescheduling for this summer comes as Japan reels from the impact of a wave of Covid-19 infections. There have been protests against the Games in Japan and the government has said they will be held under a state of emergency, with tight restrictions on numbers of spectators. Tokyo venues will have no spectators.
Two-thirds of people in Japan doubt the country can host a safe and secure Olympics amid a fresh wave of coronavirus infections, according to a survey published by the Asahi newspaper.
The Japan Times reports that some 60 Japanese corporations who have paid more than ¥330 billion for sponsorship rights to the postponed 2020 Olympics now face a dilemma of whether or not to tie their brands to an event that has so far failed to win strong public backing.
As Covid-19 cases rise in Tokyo, which is under a fourth state of emergency, public concern has grown that hosting an event with tens of thousands of overseas athletes, officials and journalists could accelerate already rising infection rates in the capital.
The Tokyo Olympics are a 5G tragedy