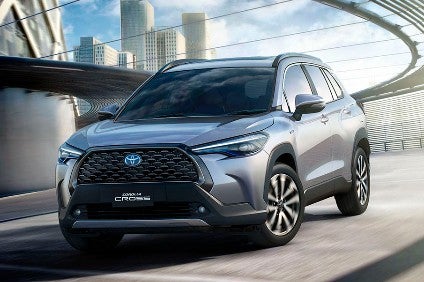 New vehicle sales in Taiwan fell slightly year on year in November 2022, to 39,670 units from 40,103, according to the directorate of highways.
Lingering supply chain shortages continued to affect deliveries last month, albeit to a lesser extent than earlier in the year.
The Taiwanese economy grew strongly in the third quarter, by 4%, driven by strong consumer spending and low interest rates. The central bank had hiked its benchmark interest rate by just 0.5% to 1.6% this year.
Vehicle sales in the first 11 months of the year were down 5% to 387,877 units from 409,552 with domestic sales 2% lower at 219,213 units while sales of imported vehicles fell 9% to 168,664 units.
Toyota sales were slightly lower at 114,020 units year to date, supported by strong demand for the locally assembled Corolla Cross hybrid, still the country's best selling model.
Honda YTD sales were down 2% at 24,918 units despite strong demand for the new CR-V while Ford sales fell 18% to 22,078 units, Mercedes-Benz 21,739 (-17%); Nissan 21,676 (-15%) and China Motor 20,314 units (-7%).
Toyota and Lexus distributor Hotai Motor last month said it expected the overall vehicle market to drop slightly this year, to 430,000 units from 434,000 in 2021.