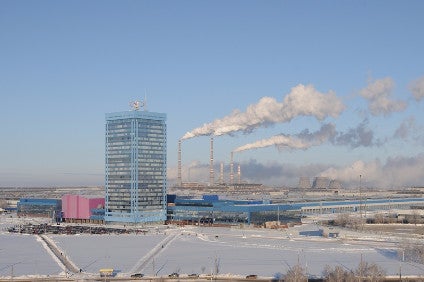 AvtoVAZ says the Russian government is looking to additional measures to ensure the fledging recovery recently witnessed in the domestic market can be maintained.
Figures from the Association of European Businesses (AEB) showed a recent pick-up in quarterly sales for the first time in four long years of a dismal slide, which has seen 50% wiped off volumes, as the Russian government piled in with a raft of measures aimed at reducing the car parc age, coupled with lower vehicle credit and rental rates programmes.
The RBL50bn (US$883m) boost has taken a considerable time to percolate through the hitherto reluctance of Russian consumers to buy new vehicles and now it appears The Kremlin is evaluating further steps to solidify any up-tick.
"Today there are two sets of measures that are very effective," AvtoVAZ CEO, Nicolas Maure told just-auto at last week's (2 June) St Petersburg International Economic Forum (SPIEF). "The so-called fleet renewal – scrappage – this is close to 50% of our sales and the second is subsidising loans [for] three years – that is 20% of our sales.
"The government especially and the Ministry of Trade are looking at additional measures that should be decided in June, which will target specific segments of customers. One is aimed at promoting ownership of cars at people who do not have cars today and the second is cars for families.
"It is [also] to stimulate birth rates in Russia which is good because the country can do much more than 146m [people]. There are also programmes for businesses such as farmers. We believe these programmes can be very effective – this will contribute to the growth of the market.
"We are in talk [s] with the Ministry [ies] of Labour, Economy, Industry, Interior Affairs and Defence and the government is working on what they call in Russia, Automotive Strategy 2025. The idea is to have a better balance between short-term market support and long-term investment and innovation strategy."
Russia has used the continuing international economic sanctions to target domestic production and import substitution through its Decree 166 programme mandating a certain proportion of component production originated locally, with its successor still being pored over in Moscow Ministries.
Decree 166 is due to end during the middle of next year, with the Ministry of Economy working on a replacement, although details have not yet been finalised.
Russia uses a range of Decree mechanisms to stimulate markets, with automotive forming a key plank of the country's industrial strategy and as well as localised schemes such as 166, the country's Export Centre also uses the 905 initiative to increase the amount of support available to carmakers looking to take business overseas.
The Kremlin has enacted Decree 905 to encourage Russian manufacturers to search abroad for export opportunities, as the home market continues to present major sales challenges, with 16 automakers taking advantage of the US$345m available for export initiatives last year.