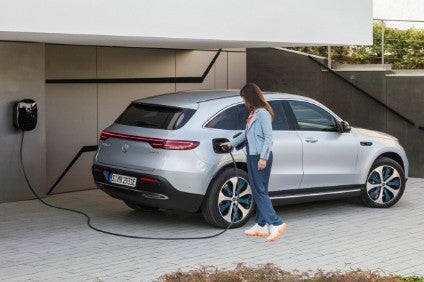 Sales of imported light passenger vehicles in South Korea increased by over 23% to 24,389 units in July 2021 from 19,778 units a year ago, according to the Korea Automobile Importers & Distributors Association (KAIDA).
Deliveries rebounded strongly from a moderate decline in June, when sales were slowed by social and business restrictions put in place to limit the latest surge of coronavirus infections.
Imports continued to significantly outperform the domestic vehicle market which declined by 24% to 123,512 units last month.
Import sales in the first seven months of 2021 increased by over 16% to 172,146 units from 148,014 units a year earlier, with German owned brands accounting for over 74% of the total – 128,190 units.
Mercedes-Benz continued to lead the import market with an 18% sales rise to 49,253 units year to date. The company plans to launch two new electric vehicle models this year, the EQA and EQS, to be sold alongside the current EQC.
BMW appeared to have recovered fully from a hugely damaging recall campaign in 2018 with year to date sales jumping by close to 45% to 42,283 units while Mini sales were up by over 15% to 7,044 units.
Volkswagen reported an almost 14% sales increase to 9,693 units in the seven month period, helped by the launch of the T-Roc SUV earlier in the year. The redesigned Golf should be launched later in 2021, to be followed by the Teramont SUV and the ID.4 BEV in 2022.
Audi sales increased by over 8% to 13,430 units while Porsche reported a 15% rise to 6,064 units.
At the end of last year local distributor Audi Volkswagen Korea Group said it planned to launch eight new all-electric models by 2023 to tap in to growing local demand for zero-emission vehicles.
KAIDA said its members planned to launch 53 all-electric models in South Korea by the end of 2023, as well as 46 mild hybrid and 32 hybrid and plug-in hybrid electric models.
That will put further pressure on the smaller domestic manufacturers.
Stellantis last month said it plans to launch six electrified models in South Korea by 2026, or one model every year, starting with the Jeep Wrangler 4xe plug-in hybrid in 2021.
Tesla sales, which are not covered by KAIDA, surged by 64% to 11,626 units in the first half of the year.