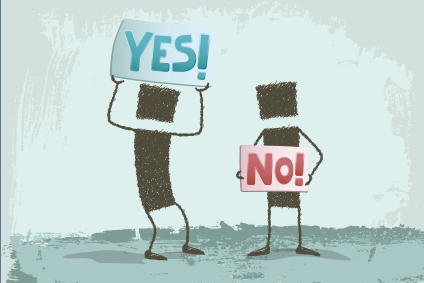 Both sides in South Africa's latest industrial spat are ramping up the verbal vitriol, following a major employer body's decision to lock out formerly striking metalworkers.
The National Employers Association of South Africa (NEASA) is urging its 3,000 members – thought to have up to 80,000 staff on their books – to refuse entry to work for those previously on strike in the country's mammoth walk-out which saw component suppliers struggling to deliver parts to auto companies.
The lock-out impasse is continuing today (1 August) despite being branded an "attack on collective bargaining" by the National Union of Metalworkers of South Africa (NUMSA), which only agreed a deal to return to work this week following a month-long walkout.
"Companies in the metal industry have just endured a violent four-week strike, where employees were prevented, through extreme forms of violence and intimidation, to execute their right to work," said NEASA chief executive, Gerhard Papenfus.
"There were instances where employees were dragged out of offices and assaulted, where business owners were threatened with their lives, businesses were forced to close their doors, properties were damaged and interdicts obtained to curb the violence and destruction were treated with contempt."
NUMSA – which describes the lock-out as "dastardly" – says it is undertaking pickets and demonstrations at those companies barring its members with NEASA conceding there had been "confrontations" following its decision to urge its members to block access.
The union inked a deal with the Steel and Engineering Industries Federation of Southern Africa (SEIFSA), which saw a 10% rise per year to 2016, but NEASA is refusing to ratify at that figure, offering 8% instead.
NEASA claims NUMSA is "mobilising against these business," threatening to close them down, but the union retaliated with a strong verbal attack on Papenfus, who it claims, has links with a political party, a view vehemently countered by the chief executive.
"The moment you are in a political alliance, you lose your independance," Papenfus told just-auto from South Africa. "It is important I fight a fight to promote all interests of small and medium sized businesses.
"I put it categorically – I am not involved in any discussions with any political party – none."
For its part, NUMSA noted: "The workers are returning to work after the union called-off the strike, immediately after signing the agreement under the watchful eye of the Metal and Engineering Industry Bargaining Council," said a NUMSA statement.
"We view the lock-out not only as an attack to collective bargaining, but as a deliberate agenda by Papenfus and ilk, wanting to retain and reproduce colonial apartheid poverty wages, mostly amongst black and African workers, amidst the triple crisis of poverty, unemployment and deepening inequality in our country."
Papenfus however, clearly takes a very different position, noting: "NUMSA and COSATU [Congress of South Africa Trade Unions] Western Cape clearly stand for a one-sided form of democracy," he said.
"They are very quick to claim the benefits of their version of democracy and are very quick to point out any so-called undemocratic behaviour, but they are clearly not interested to illustrate democratic principles when the shoe is on the other foot.
"When the situation does not suit them, they utilise the tyranny of numbers. In all of this they, however, show their true colours."