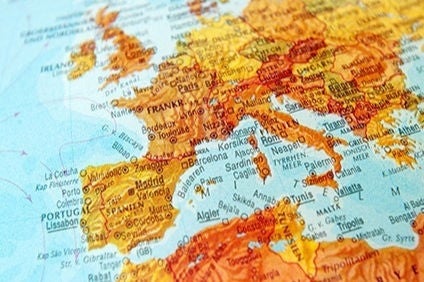 UK automotive trade body, Society of Motor Traders and Manufacturers (SMMT) is nailing its colours firmly to the European Union (EU) mast, although it still insists reform is needed.
A highly-contentious referendum concerning whether or not Britain leaves the EU could occur as early as next year, but the SMMT maintains it is better to be inside the club rather than on the sidelines.
"Reform is needed, particularly when it comes to better regulation that supports global competitiveness," said SMMT president, Gareth Jones. "But we must have a seat at the table to ensure this happens.
"Ultimately, the people of Britain will decide whether we stay or we go, but be assured, SMMT will make sure the view of the automotive industry is heard."
"92% of SMMT members think their business is better off with Britain remaining in a reformed EU. They say ongoing EU membership will be crucial to their long-term investment decisions. Access to R&D funding, labour market flexibility, and the world's largest single market are all compelling arguments to stay.
The issue is dividing the UK and although recent polls are showing a narrow majority in favour of leaving Brussels, automakers such as BMW, are backing Britain's continued membership.
"Being at the table with legislative and developments in our industry is a much better place than being outside," said BMW board member, Ian Robertson.
"With the manufacturing resources here – of which a significant amount of output gets shipped to the European Union – over 50% – that makes a very strong position to remain part of the EU."
The SMMT president is also endorsing the equally controversial Transatlantic Trade and Investment Partnership (TTIP), deal which theEuropean Automobile Manufacturers' Association (ACEA) says a recent study by the Peterson Institute for International Economics (PIIE) – "Gains from Harmonising US and EU Auto Regulations under the Transatlantic Trade and Investment Partnership" – concludes automotive trade could rise by 20% or more, resulting in transatlantic income gains of more than US$20bn.
"The global economy remains difficult to predict," added Jones. "As we try to enter and grow new markets, disparity in regulatory regimes can make them inaccessible for UK businesses. This is why deals such as TTIP are crucial to our future."