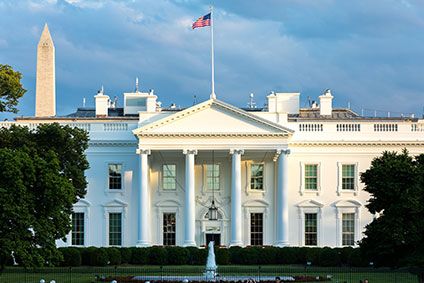 America's Semiconductor Industry Association (SIA) has commended President Biden's backing of US$50bn investment for chip manufacturing and research, following a meeting between Administration officials and those in the supply chain industry.
The discussions covered the global chip shortage, Biden's infrastructure plan and other issues in the semiconductor supply chain.
Meeting participants included SIA board members Tom Caulfield, CEO of GlobalFoundries, Pat Gelsinger, CEO of Intel and Sanjay Mehrotra, CEO of Micron Technology, along with senior executives from SIA member companies, NXP, Samsung and TSMC.
"We appreciate the White House meeting with industry leaders about the importance of ensuring a strong and resilient semiconductor supply chain and we commend President Biden's support for US$50bn in semiconductor manufacturing and research investments to achieve this goal," said SIA president and CEO, John Neuffer.
"Semiconductors are at the heart of America's job creation, pandemic response, national security, education system and growth and innovation across a range of sectors, including aerospace, automotive, cloud computing, medical devices, telecommunications and many others.
"Funding the chip manufacturing incentives and research investments called for in the CHIPS for America Act, as President Biden's infrastructure plan would do, will strengthen US semiconductor production and innovation across the board so all sectors of our economy have the chips they need.
"[The] meeting marks the continuation of a strong partnership between the Biden Administration and industry to strengthen America's semiconductor supply chain by enacting Federal investments in domestic chip manufacturing and research."
In January, the US Congress enacted the CHIPS for America Act as part of the FY 2021 National Defense Authorization Act (NDAA). The new law calls for incentives for domestic semiconductor manufacturing and investments in chip research.
Earlier this week (15 April), the Taiwan Semiconductor Manufacturing Company (TSMC) warned the global chip shortage affecting industries including automotive and consumer electronics may continue into 2022.
The world's largest semiconductor company said it was building new factories and hiring thousands of people to match the soaring demand for silicon.
During the next three years it plans to invest US$100bn in expanding capacity.