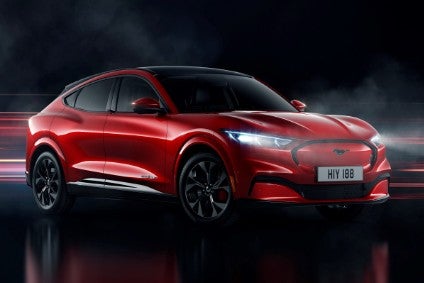 Two fewer selling days compared with last year and severe winter weather left the US light vehicle market around 13% off last year's level according to industry estimates.
However, the underlying picture was one of still recovering demand and some forecasters are revising forecasts for the year up in the light of a better economic picture and rapid COVID-19 vaccine rollout in the US.
LMC Automotive estimated February's light vehicle market at around 1.18m units and an annualised SAAR of 15.7m units, around 900,000 units down on January's SAAR. It also said that SUVs accounted for around 55% of total sales.
LMC said the bad weather mostly hit volumes in the south of the country, negatively impacting brands and segments – such as full-size pickups – that do well there.
Most vehicle manufacturers – or those that still report monthly sales – saw sales drops in February.
Ford said its sales were 14.1% down at 163,520 units in February, but that it posted record electrified sales, led by the Mustang Mach-E, Ford F-150 PowerBoost Hybrid and Escape and Explore hybrids. Ford electrified sales were up 56.1% in February with 9,267 units sold. The first full month of Mustang Mach-E sales totalled 3,739 units.
Sales of Ford's F-150 PowerBoost Hybrid jumped 40% in February relative to January. Ford said its dealers made good use of the F-150's onboard electric generator to provide power to residences in Texas.
Hyundai reported sales down 9% compared with last year's February total – which was a record. Toyota Motor North America said sales dropped 5.7% on a volume basis.
LMC said the outlook for US light vehicle sales in 2021 has been upgraded again, bringing the year to 16m units, an increase of 11% from 2020. Risk from the inventory shortages caused by semiconductor supply issues is expected to be highest over the next few months.