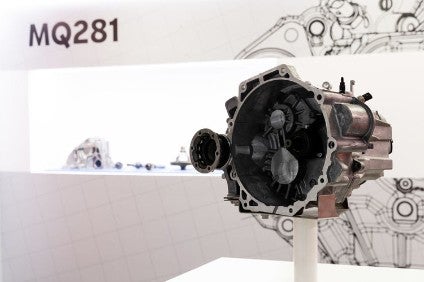 Seat Components, working with other company assembly plants in Martorell and Barcelona, has started production of the Volkswagen Group's new MQ281 gearbox.
Capacity is 450,000 units a year.
The transmission will go into Audi , Seat , Skoda and VW brand vehicles.
The group took the opportunity offered by the new contract for its Spanish unit to rearrange gearbox production. While the MQ281, a six-speed manual, is now produced in El Prat de Llobregat, near Barcelona airport in Spain, and Cordoba, Argentina, the MQ200 manual gearbox has been relocated to Skoda Components in Mlada Boleslav, Czech Republic.
VW 's component plant in Kassel is building the DSG dual clutch gearbox and electric drive systems for future vehicles built on the MEB platform.
El Prat de Llobregat gearbox production is highly integrated. All aluminium parts are also produced there, as well as gear wheels and shafts for which the plant has a foundry, processing facilities, assembly lines and test beds. In 2018, 700,000 MQ200 gearboxes were made with 56% exported.
Seat Components is one of nine VW Group sites that manufacture gearboxes. They are, as noted above, also made in Kassel, Mlada Boleslav and Cordoba plus Anting, Dalian, Tianjin and Changchun in China, supplying the VW JVs with SAIC and FAW.
The Spanish operation employs 1,000 and covers 155,000 square metres. Maximum daily capacity is 3,500 transmissions.
Group components head Thomas Schmall said: "We use cross-brand hubs for the configuration of our plants and for production, creating the freedom and flexibility that we urgently need for the transformation to electric mobility."