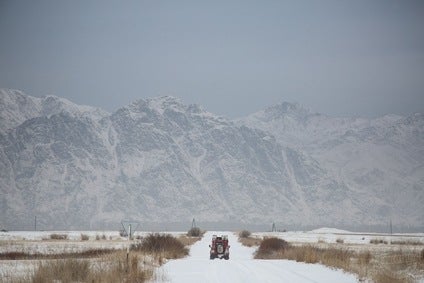 Russia has posted yet more calamitous falls in new passenger car and LCV sales, with figures showing the market had its worst ever April for ten years.
Following hard on the heels of March's 42.5% collapse, last month saw sales slump 41.5% or by 94,070 units to 132,456, according to numbers from the AEB Automobile Manufacturers Committee.
Year-to-date figures show 516,135 cars were sold.
"With 132,000 new vehicle registrations, total market sales in April mark a new low point in the AEB sales history over the past 10 years," said AEB AMC chairman, Joerg Schreiber.
"Only in 2009 did we record a similarly weak but slightly better result for this month [136,000 units]. The similarity to 2009, the year of the Lehman crisis, demonstrates the severity of the present situation.
"The dynamics of the current crisis however are different, last not least this time the government responded much earlier with selective countermeasures meant to avoid an even deeper fall.
"Therefore, we do not expect YOY market performance to deteriorate much further, rather we foresee a gradual flattening of the negative trend in the coming months."
Earlier this year, the Russian government said it would extend its scrappage scheme and is due to launch a low interest loan programme in a bid to arrest the decline.