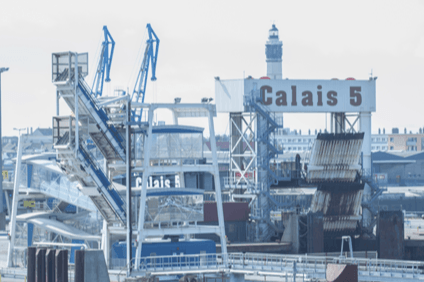 UK Road Haulage Association (RHA) claims the area around Calais is becoming a "war zone" as it warns drivers not to stop within 100 miles of the key northern France port.
As many parts of Europe continue to roil in significant migrant unrest triggered mainly by mass refugee influx from war-torn Syria, problems at Calais continue unabated with the RHA repeating its request for French military involvement to head off potential violence.
"We have received photographs from a haulier on his way to the Port of Calais that clearly show Calais and its approach roads are, quite literally, becoming a war zone," said RHA chief executive, Richard Burnett.
"Despite this, the French authorities still are not taking the action that is now desperately needed and action the thousands of hauliers using this vital trade route are desperate for.
"We have already warned operators to make sure their drivers know not to stop within at least 100 miles of Calais. But if a brick is thrown at your truck on the final approach road and it hits your windscreen, you have no alternative but to stop.
"And if you stop, the trucks following are also at risk. You and those behind you instantly become a sitting target for the hordes of migrants whose sole aim is to reach the reach the UK, regardless of the consequences for HGV drivers. This situation cannot be allowed to continue."
Burnett has written to French Interior Minister, Bernard Cazeneuve, insisting his recent commitment to maintain law and order in the Calais area is urgently acted upon.
This follows the recent migrant action which resulted in a total closure of the Port of Calais, which, through its arterial function with ferries and Le Shuttle services, is a vital hub for lorry drivers crossing the English Channel.
"These drivers want no more than to do their job, unhindered and in safety," added Burnett.
"This is not happening. We are demanding the French government responds to our call to deploy its army as a matter of extreme urgency.
"It is inconceivable the death of a truck driver may be the only catalyst for this catastrophic situation to be addressed."