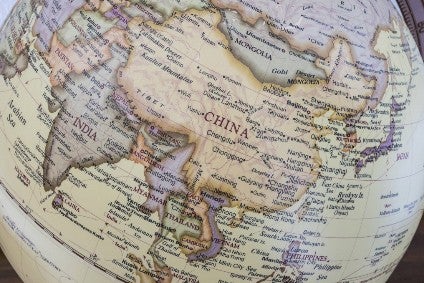 Renault says it has received a "tentative" restart date from Chinese authorities to start manufacturing again in Wuhan from 16 March, as the country slowly starts to emerge from its coronavirus crisis.
The contagion has now firmly taken root in Europe with Italy as its epicentre, but China appears to have dramatically slowed the number of fatalities and infections following draconian containment procedures.
Renault is present in China, along with many other French manufacturers and has a joint venture factory in Wuhan with Dongfeng (DRAC), producing Kadjars and Koleos for the Chinese market but has been obliged to shut as Beijing imposed drastic shutdown measures in the Hubei province in a bid to stem the coronavirus spread.
"For us, a tentative start has been given by authorities for Wuhan [of] 16 March and for e-DT," [EV JV with Dongfeng: 50%, Renault: 25%, Nissan: 25%] a Renault spokeswoman told just-auto.
As of 10 March, China's National Health Commission reported 80,778 reports of confirmed coronavirus cases and 3,158 deaths in 31 provincial-level regions, while 61,475 patients had been cured and discharged from hospital.
Chinese State-run agency reports say President Xi Jinping visited the coronavirus epicentre in Wuhan yesterday, where pictures show him walking around the city and meeting medical personnel and officials who have been fighting the malady.
The Chinese President praised the work of all involved in containing and fighting the virus, which saw tens of thousands of staff drafted in across the country to Hubei Province.