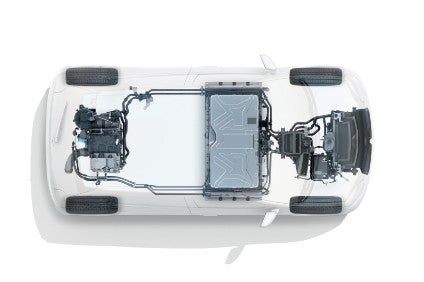 Renault has launched an electric version of the Twingo, a rear engined ICE model which shares its platform with Daimler's Smart ForFour.
The new Twingo variant shares its electrical components with the larger Zoe EV and sits between that model and the glorified golf cart Twizy quadricycle.
Renault is pitching this new Twingo as an "obvious ideal solution for daily commutes".
It's the seventh all-electric vehicle from Renault, counting in a Samsung saloon sold in South Korea and a small SUV sold as a Renault in China.
Twizy has a 22kWh lithium-ion battery using cells developed by LG Chem and the automaker claims the pack doesn't affect overall roominess or the volume of the boot.
Thermal management is provided by the automaker's first water cooling system for an EV.
Using the same Cameleon charger as the larger Zoe, the Twingo EV battery can be revived at all charging station types using alternative current up to 22kW.
Aluminium crash boxes, embedded in the battery structure, strengthen lateral resistance.
The powertrain (motor, reduction gear and charger) is also based on the Zoe's and made at Cleon in western France on the same production lines supplying other electric motors for Renault and the Alliance.
Top speed is 84mph and adjustable regenerative braking is standard. Range is around 143 miles on the WLTP city cycle and 102 miles on full WLTP.
The car is assembled at the Novo Mesto plant in Slovenia like other Twingos.