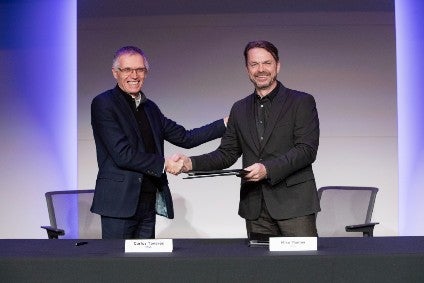 Groupe PSA has denied that it is looking afresh at the proposed financial terms of a merger with Fiat Chrysler Automobiles. Along with other big OEMs, each could soon be facing major difficulties if there is an extended economic downturn in their home regions.
Seeking to quash rumours that the agreed terms of a tie-up needed to be altered, PSA told Agence France-Presse in an emailed statement, "The merger makes sense more than ever in the current day-to-day context. Our teams are continuing work with the same commitment."
"In the context of such a health crisis, we feel it is inappropriate to speculate about any possible changes to the agreement," the company added. "Our focus is to protect our employees and our business."
AFP says Groupe PSA is insisting that the deal – due to close in early 2021 – remains on track. FCA has not made any statement on the matter.
Financial analysts continue to wonder how the terms for the groups amalgamating can possibly remain as they were, now that vehicle sales in North America and Europe are plunging.
The values of the companies themselves have also changed significantly, along with that of Faurecia. It has been further suggested that both PSA and FCA paying a EUR 1.1bn dividend to their respective shareholders for 2019 may no longer be appropriate, especially if either or both is handed or forced to seek state aid in the face of an economic calamity.