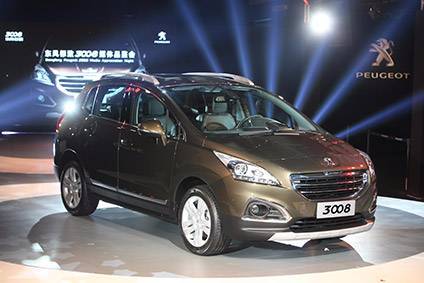 PSA Peugeot Citroën says that an additional half-shift at its Sochaux plant will create 300 new temporary positions.
The company says the additional capacity is needed to "meet market demand and support the upcoming launch of a new vehicle". The half-shift will be introduced in February on line 2, which produces the Peugeot 3008 and 5008 and the DS 5.
The increase in production will create 300 new temporary positions, some of which will be filled through permanent agency contracts, the company said.
In September PSA and Manpower signed a partnership agreement to secure the career paths of 300 agency workers slated to work at PSA Peugeot Citroën's production facilities. As part of this agreement, it was announced that 100 employees on permanent agency contracts would be assigned to the Sochaux plant.
PSA says the Peugeot 3008, launched in 2009, has "proven to be a real market success", with more than 826,000 units sold worldwide.
Commenting on the creation of a new team at Sochaux, Denis Martin, Executive Vice President, Industrial Operations, Europe, said: "The industrial transformation of our sites is constantly improving our competitiveness. Having dynamic, highly responsive plants that can easily adapt is essential. It is thanks to the performance of our industrial facilities that we can keep pace with customer demand and European markets."