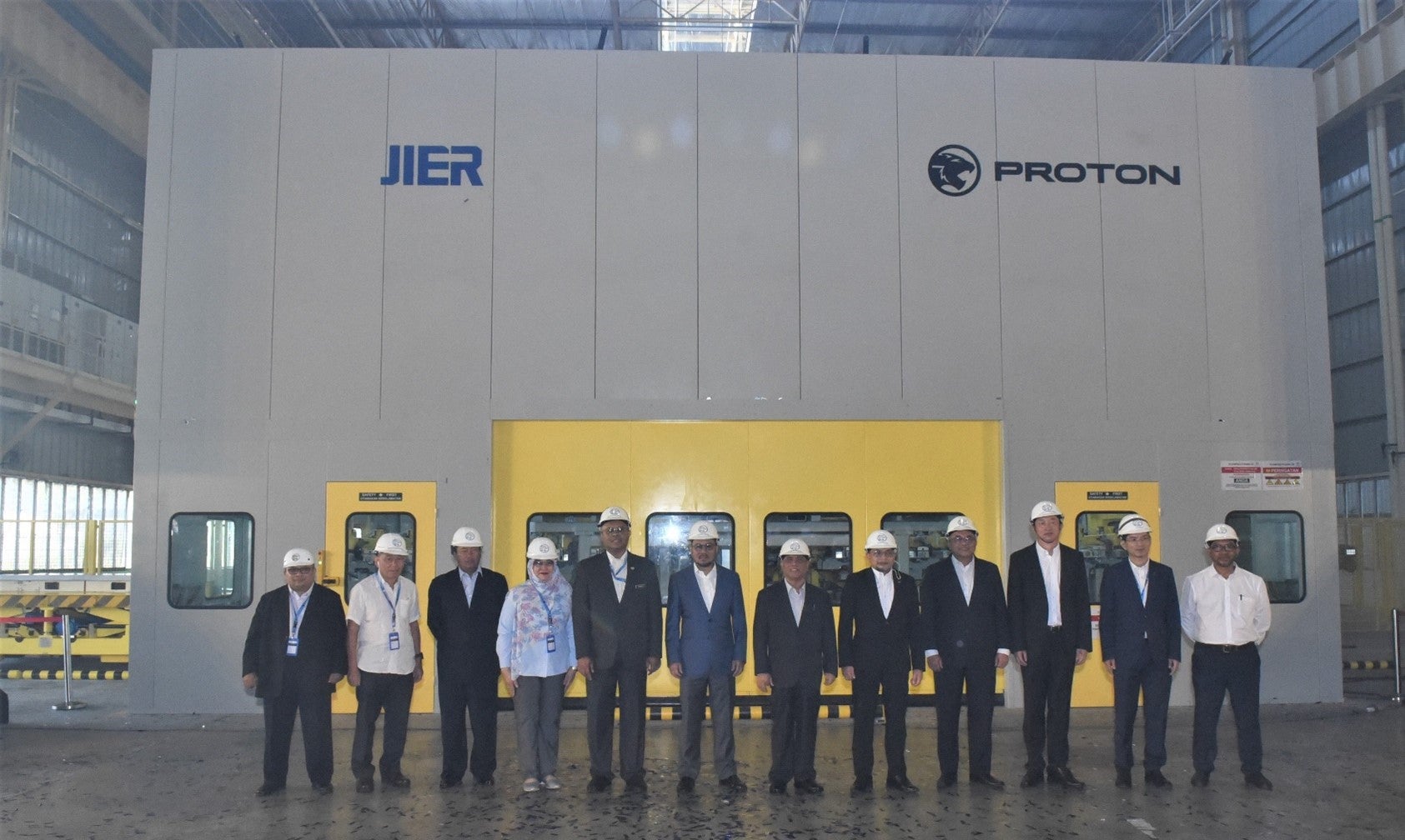 Proton said it had completed the installation of a new stamping transfer line at its Tanjung Halim plant at a cost of MYR140m (US$31m) as Malaysia's first national car company continues to reduce its dependence on imported parts.
The new automated stamping facility comprises a 2,500 tonne press, the largest of its kind in the country, which can work five different stamping machines and will operate alongside separate 1,000 and 1,200 tonne presses.
The line also has six IR 4.0 based robots which use real time data and machine learning to improve quality and can produce 50 different components including body panels.
The new facility was unveiled ahead of an off line ceremony to mark the start of production of a new model at the assembly plant which currently produces the Geely designed X50 and X70 SUVs. The new model is a hybrid powered SUV also sourced from Zhejiang Geely Holding Group which will go on sale in Malaysia in coming months. A new full electric vehicle (EV) will follow later.
Roslan Abdullah, Proton's deputy CEO, said in a statement: "The launch of the new stamping line is a major addition to our car production capability.
"As a national automotive brand, the increased use of locally sourced parts in our production is vital to the national auto ecosystem and helps reduce the outflow of funds from the country."
He added: "The new stamping line also gives us greater flexibility when deciding our production mix every month and improves the speed [at which we can put new models into local production]."