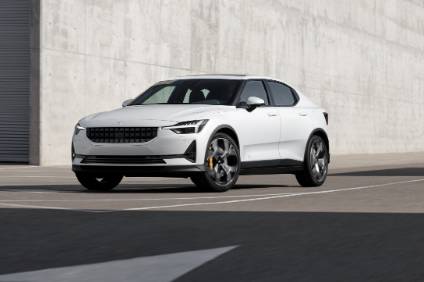 Geely-owned Polestar has announced extended range, lower pricing, and bespoke configuration for the model year 2022 Polestar 2 that will sell in the US.
It says the addition of a new single motor powertrain makes the vehicle more accessible than ever before, while simultaneously offering the greatest range of a Polestar 2 to date. Also new for 2022 is an optional heat pump, which is designed to extend the vehicle's range up to an additional 10 percent under certain climate conditions.
The new Polestar 2 Single Motor offers the lowest price and longest range in the lineup, with an estimated range of 265 miles and a starting price of $45,900 USD, or as low as $34,900 after qualified federal, state, and utility incentives, Polestar says.
Customers can also add on the available Plus and Pilot Packs to enhance the specification of their vehicle. Deliveries are expected to begin at the end of 2021.
The Polestar 2 Dual Motor is now available for bespoke configuration, allowing customers flexibility to order a car which best suits their lifestyle. Starting at $49,900, or as low as $38,900 after qualifying incentives, the Dual Motor Polestar 2 has 408 hp and an EPA range of 249 miles – an increase of 16 miles over the 2021 car's range. As with the single-motor Polestar 2, Plus and Pilot Packs are available to order. The dual-motor Polestar 2 also can be ordered with a Performance Pack for increased driver focus, and deliveries are expected to begin in October of 2021.
"We are excited to introduce the expanded Polestar 2 range, which offers an ideal configuration for every lifestyle," said Gregor Hembrough, Head of Polestar in North America. "As we roll the brand out to 20 new US markets this year, we have the product, pricing and convenience to place Polestar at the top of consumer shopping lists."
The Polestar 2 is available for online ordering at Polestar.com, and test drives can be scheduled via Polestar.com/test-drive.