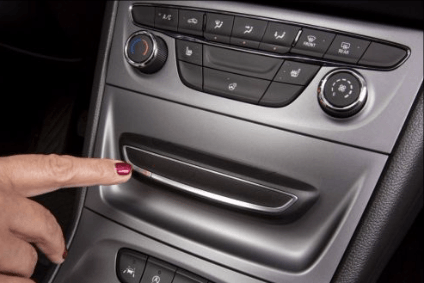 Opel is claiming that an innovation on the new Astra model helps to make the cabin "a warm and welcoming personal wellness oasis".
An equipment option is Opel's 'AirWellness' aroma system.
"Our unique aroma system is a perfect fit to our quantum-leap Astra. It fills the car with a wonderful scent. For instance, Balancing Green Tea is very relaxing and together with options like the massage seats, creates a completely new driving feeling," says Opel Chief Marketing Office Tina Müller. "And for those who prefer a more masculine scent, we also offer Energizing Dark Wood."
"Nowadays, for many drivers their car is one of the few places where they can have a moment all to themselves. Every piece needs to fit together," she says.
Opel marketing experts, engineers and the French perfume company Azur Fragrances worked on the system. The company says countless sample blends were selected, tested and enhanced over and over until finally two scents were chosen for the new Astra's aroma system: Balancing Green Tea "with a relaxing effect" and the "refreshing" Energizing Dark Wood. Customers can quickly and easily change the prepared scent pads depending on their mood, Opel says.
The aroma system can easily be mounted on the center console with the PowerFlex adaptor (80 euros) and filled with the scent pads. Electrically warmed by five volts, it then releases the fragrance into the cabin. The AirWellness system is available for the attractive price of just 44.90 euros and the scent pads can be purchased in sets of four for 7.99 euros (RRP incl. VAT in Germany).