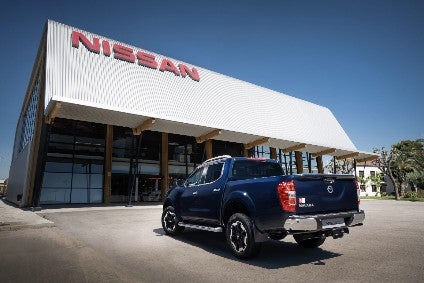 Nissan is withdrawing its popular Navara pickup truck from the UK and Europe just as a facelifted model line goes on sale in other world markets, a UK media report said.
Nissan confirmed to Professional Pickup & 4×4 the heavily revised 2021 Navara, an updated model with new styling and enhanced safety equipment, would not be coming to the UK, with the automaker continuing to offer the current generation model instead.
Sources told Professional Pickup & 4×4 the current generation model would cease to be available early in 2022, with no replacement planned.
The move reflects the recent surprise Mitsubishi Motors decision not to launch any more new models in Europe or the UK – it also sells a popular, long-running pickup line, and direct Navara rival, called the L200. There was a hint earlier this week MMC might already be reconsidering that decision – at least partly – after it was reported to be considering a plan to source a model from its alliance partner Renault to sell in Europe, according to reports in Japan. Those reports suggested the plan could see the Japanese automaker maintain a stronger presence in Europe than had previously been envisaged.
Mazda Motors, some years ago, called time on its BT-50 (nee B-series) truck line which, at the time was also produced (in Thailand) and sold as the Ford Ranger, which remains on sale in the UK and Europe.
Professional Pickup & 4×4 noted production of the European Navara was already scheduled to stop at Nissan's slated-for-closure Barcelona factory at the end of 2021. The plant in Samut Prakan, Thailand, could have taken up the slack but that factory will produce vehicles for the local southeast Asia and Australian markets while the Rosslyn, South Africa, factory will supply Navara pickups to the African continent.
The report added Barcelona production had slowed significantly through 2019 and 2020 with just 40 trucks a day built at one point. A lack of demand as sales plummeted has led to fewer orders to fulfil, leaving the factory operating at a fraction of its 500-plus daily capacity. Nissan's production demand had also been hit by the cancellation of the Mercedes-Benz X-Class variant of the Navara, as well as limited European sales of the Renault Alaskan variant.
Professional Pickup & 4×4 also said sales of the Navara had collapsed throughout Europe, even before the effects of the coronavirus pandemic took hold, leaving Nissan to decide to concentrate on higher volume, more profitable markets in Australasia and south eastern Asia. European sales reached over 30,000 vehicles in 2016, dropping by a third to 21,904 in 2019. The pandemic-affected total for 2020 reached just 11,695 units sold, with the UK taking a share of more than 40% of European sales. In the UK, Navara sales dropped from 10,815 in 2017, to just 4,730 in 2020. Last year, its market share reduced to 13.3%, losing its share of the segment faster than Mitsubishi which suffered after announcing the withdrawal from the UK and Europe.
According to Professional Pickup & 4×4, a completely redesigned Navara is expected in 2025, based on the next-generation Mitsubishi L200 platform and, while unlikely, it remained possible this could be introduced to the UK and Europe.
Three decades ago, Volkswagen dipped a toe in the European one-tonne pickup market with a built-under-licence variant of Toyota's Hilux called the Taro. In 2009, it launched the in-house built (in Argentina) Amarok, a much larger vehicle. The second generation Amarok had been at one time expected to be built in Argentina and Europe, and assembled in Nigeria and Ecuador, with a chance that production in the US could also be added. However, plans changed and this pickup will now be manufactured by Ford. This also inevitably means that the current model will remain in production for far longer than is ideal. Unless there is a facelift in 2021, generation one will likely live for more than 12 years without any changes to its appearance.