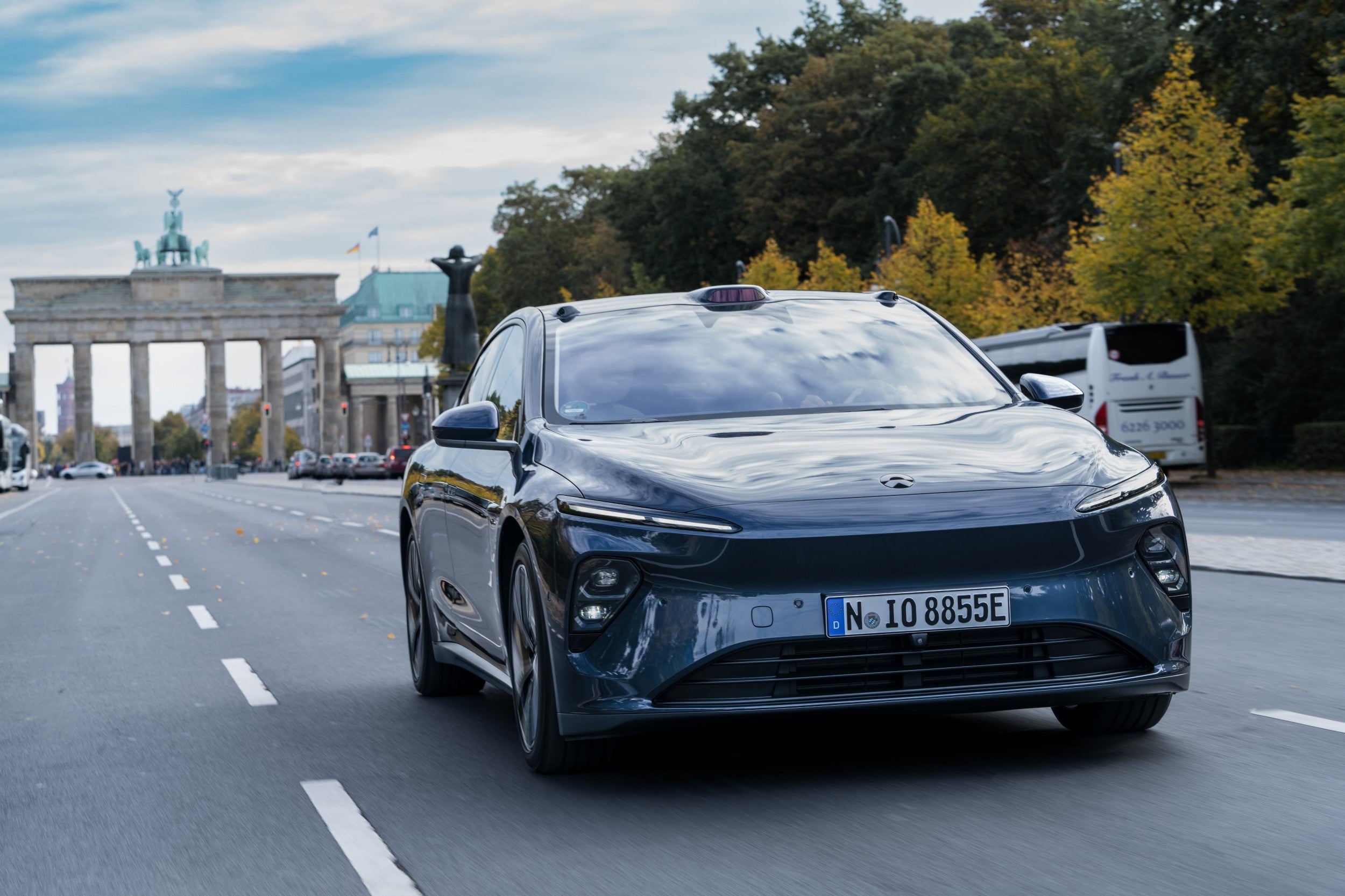 Following an earlier launch in EV-friendly Norway, Chinese EV maker Nio is introducing its cars in Germany, the Netherlands, Denmark, and Sweden.
This expansion follows its entry into Norway last year. Three new models on the NT2 platform, the ET7, EL7 and ET5, will be available together with subscription services to encourage EV use.
Orders have opened for the ET7 high performance flagship sedan with deliveries due to start on 16 October.
Pre-orders for the EL7, a mid-large SUV, and the ET5, a mid-size sedan are also open with deliveries set to start in January and March 2023.
CSU (Chargeable, Swappable, Upgradeable) architecture enables both charging and swapping of batteries with the ongoing opportunity to benefit from the latest battery technology or flexibility to upgrade the battery capacity.
All three models are equipped with the Banyan intelligent system which comprises the vehicle computing platform, operating system, intelligent hardware, intelligent algorithms and applications, and will continue to evolve via OTA updates.
The three models have the PanoCinema panoramic digital cockpit as standard powered by artificial intelligence assistant, NOMI.
Nio Subscription offers terms from one month to 60 months with comprehensive insurance, maintenance, winter tyres, a courtesy car and battery swapping while battery services can be upgraded.
Initially, owners have have access to 380,000 charging points in Europe accessible with NFC cards.
The automaker plans to build 20 power swap stations in Europe this year, increasing to 120 in 2023.
Dealerships are planned for Berlin, Hamburg, Frankfurt, Duesseldorf, Amsterdam, Rotterdam, Copenhagen, Stockholm and Gothenburg.
There are also service centres in "all major city areas" of Norway, Germany, the Netherlands, Denmark and Sweden.