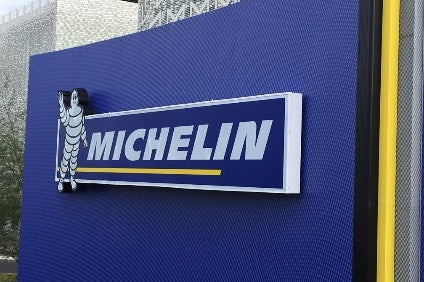 Dundee City Council says its Michelin Action Group (MAG) will meet for the first time on Monday (12 November) in a bid to address the tyremaker's shock news this week it would axe its plant in the Scottish city in 2020 with the loss of 845 jobs.
The French manufacturer's announcement was initially greeted by British union, Unite, as "a betrayal of the workforce," but Michelin is citing "entry level products from Asia," as well as a decline in premium 16″ and smaller tyre demand as partly to blame for its decision.
Unite insists it had been working on what it terms a 'viable, flexible agreement' for some time, with Michelin's knowledge, but the situation has now moved into the hands of the politicians desperate to stem the tide of job losses in the city from other industries.
Dundee City Council Leader, John Alexander and Scottish Enterprise Chief Executive, Steve Dunlop will lead the Michelin Action group. Michelin trades union members will represent the workforce alongside plant manager, John Reid. Business experts will also join the action group providing industry knowledge.
"It is imperative membership of the Action Group reflects stakeholders, experience and those with an ability to find solutions," said Alexander. "This Action Group will hit the ground running with one focus, to retain Michelin's footprint in Dundee."
Despite confirming they intend to close the plant in 2020, the council says Michelin has agreed to look in detail at any proposals for the future of the plant brought forward by the Action Group or trades unions.
"I understand these proposals will come as a huge blow to our employees and to the city of Dundee as a whole," added the Michelin factory manager.
"It's also a very personal blow for me. I have been part of Michelin Dundee for 26 years and I am very proud of the hard work and dedication shown by the team here. This factory has faced incredibly tough challenges before and we have come through thanks to the hard work and flexibility of our people and the union and the backing of the Michelin Group.
"However, the market for the smaller tyres we make has changed dramatically and permanently, and the company has to address these structural changes.
"The proposals are nothing to do with the UK's decision to leave the EU and they are absolutely not a reflection of the performance of the plant or the people who have worked so hard here for so many years."