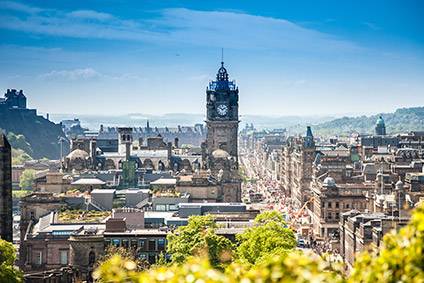 Scottish Economy Secretary, Dereck Mackay, says the next meeting of the Michelin Dundee Action Group will meet this Friday (30 November) as attempts continue to secure a future for the seemingly doomed site.
The French tyre manufacurer has announced plans to close its Dundee plaant in 2020 with the loss of 845 jobs, but a furious backlash from unions and the Scottish government has seen the formation of the Action Group, designed to try and salvage some employment from the wreckage.
The supplier's announcement was initially greeted by British union, Unite, as "a betrayal of the workforce," but Michelin is citing "entry level products from Asia," as well as a decline in premium 16″ and smaller tyre demand as partly to blame for its decision.
Unite insists it had been working on what it terms a 'viable, flexible agreement' for some time, with Michelin's knowledge, but the situation has now moved into the hands of the politicians desperate to stem the tide of job losses in the city from other industries.
Economy Secretray, Derek Mackay met senior executives from Michelin on 23rd November in the Scottish cpaital of Edinburgh and outlined two propositions for the future of the site produced by the Action Group.
"I had a productive meeting with Michelin senior executives on Friday where we presented propositions relating to the future of the Michelin site and its workforce in Dundee," said Mackay.
"On Friday, I will convene the third meeting of the Michelin Dundee Action Group and update them on the company's response and the next steps."
Dundee City Council Leader, John Alexander and Scottish Enterprise Chief Executive, Steve Dunlop are leading the Action Group. Michelin trades union members will represent the workforce alongside plant manager, John Reid, while business experts will also join, providing industry knowledge.
Despite confirming they intend to close the plant in 2020, the council says Michelin has agreed to look in detail at any proposals for the future of the plant brought forward by the Action Group or trades unions.
Neither Michelin nor British trade union, Unite, were immediately available for comment.