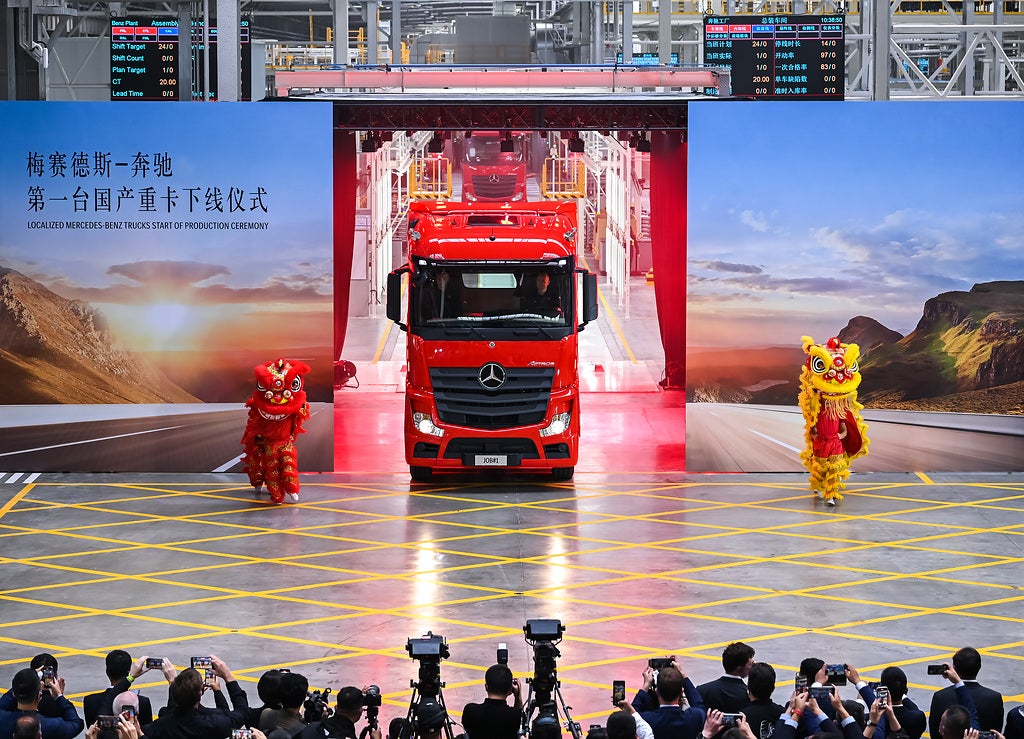 Beijing Foton Daimler Automotive (BFDA), the joint venture of Daimler Truck and Foton Motor , is building its Mercedes-Benz trucks at a new factory in Huairou, Beijing.
The new factory covers 400,000 square metres and houses a flexible and scalable production line operating on the lean production principle.
BFDA is offering two tractor variants of the Actros with third generation OM471 engine.
Karl Deppen, head of Daimler Truck Asia, said: "China is the largest heavy duty truck market in the world and offers significant future growth potential."
Parallel to the locally-produced models, imports of Mercedes-Benz trucks to China continues with focus on chassis business for special applications like firefighting, concrete pumps and recreational vehicles. The existing Auman brand continues in production.
The first China built Actros vehicles are scheduled for first delivery in November.