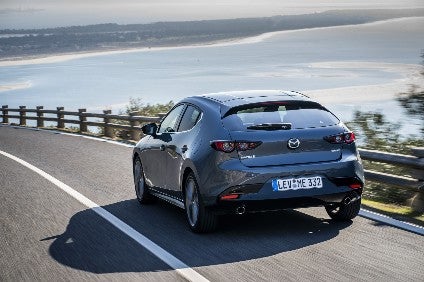 Mazda Motor Corporation said it sold 1,561,000 vehicles worldwide ended 31 March 2019.
The ASEAN region again saw the highest year-on-year increase with unit sales up 18% to 137,000 vehicles.
The domestic market also contributed to the growth with a 2% lift in sales to 215,000 units.
In Europe, 270,000 cars were delivered, with the CX-5 being the most popular model.
In Spain, sales were up 5% to 21,000 units and the UK saw 1% growth to 39,000 vehicles.
The North America unit 421,000 cars while sales in China were 247,000 units.
The sales brought in revenue of JPY3,564.7bn (EUR27.8bn) resulting in an operating profit of JPY83.0bn (EUR648.4m) and net income of JPY63.5bn (EUR496.1m), both exceeding forecasts announced in February.
Shareholders will receive an annual dividend of JPY35 per share.
For the current fiscal year ending on 31 March 2020, Mazda forecast global sales volume of 1,618,000, operating profit of JPY110bn (EUR873m) and net income of JPY80bn (EUR634.9m).
This year's key model launches worldwide are the redesigned 3 – with the new compression ignition petrol engine to follow – and CX-30 crossover.
The automaker said it wanted to "grow global sales to about 1.8m vehicles [by] the March 2025 fiscal year".
It also plans to "increase revenue, return on sales and equity to maintain a net cash position and keep the pay-out ratio for its stakeholders at a sustainable level of 30% or higher".