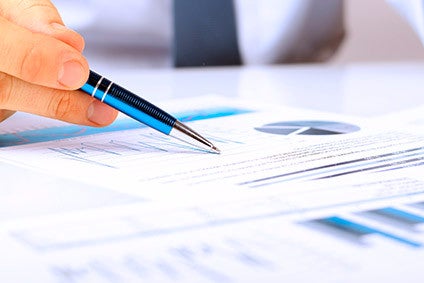 British government sources are confirming London played a "crucial role" in ensuring Nissan committed to future production at its major plant in Sunderland, but will only release more details of that process once "commercial confidentialities" are no longer in place.
Nissan delivered a major boost to its substantial Sunderland workforce and provided a major vote of confidence in the UK following its decision to quit the European Union (EU), by announcing it would produce the next Qashqai at its English plant as well as add manufacture of the redesigned X-Trail, a development hailed by UK prime minister, Theresa May.
Intense speculation has centred on a letter to Nissan from the UK administration, which may have given 'assurances' of support in the event of tariffs being introduced through the guise of the World Trade Organisation (WTO), but despite the plethora of rumours swirling, London has so far kept resolutely tight-lipped.
However, a spokeswoman with the UK Department for Business, Energy & Industrial Strategy confirmed to just-auto comments made by Secretary of State, Greg Clark to a House of Commons Committee yesterday (14 December), in which he revealed the government had "played a crucial role in securing this [Nissan] investment."
Specifics of the letter, including speculation surrounding for example any details of support guarantees or indeed any Turkey-style customs union with the EU for the UK are not being disclosed, as the spokeswoman added Clark said the letter was "to a commercial business, that by its nature, contains information about that business that could be used by its competitors."
"The government has played a crucial role in securing this investment," said Clark to the Committee, with the Business Secretary spending "a lot of time in recent weeks talking to companies in the automotive sector and beyond."
Clark also recently outlined some of the thinking behind persuading Nissan to continue its British investment despite the uncertainties engendered by the UK's decision to leave the Brussels club, particularly that London would continue its long-standing programme of support for the competitiveness of the automotive sector.
The government would also continue to work with the automotive sector to ensure more of the supply chain could locate in the UK and committed to further R&D, as well as take-up of ultra-low emission vehicles.
Further details concerning Europe's thinking behind its approach to Brexit may become apparent after today's meeting of EU leaders in Brussels, after which the remaining 27 countries will almost certainly discuss their approach during dinner to Britain's shock quit vote.
However, there will be only 27 leaders as the UK Prime Minister has rather theatrically been excluded from attending the traditional end-of-year meal – which despite public utterances may in fact lay bare deep existing differences between Member States on what sort of deal they are prepared to strike for Britain.
Any agreement will also inevitably be framed in the context of pivotal French Presidential and German Bundestag elections next year, which will result in either current Chancellor Angela Merkel, or a new head of government, taking power.
The spokeswoman further pointed to the Business Secretary's previous remarks the UK's negotiations surrounding its EU exit would emphasise common ground between both sides to "ensure trade between us can be free and unencumbered."
Frenetic discussions are currently taking place out of the spotlight in British corridors of power as to what form breaking away from the EU will entail, as the deadline looms of 31 March next year, by which time Theresa May has promised the mechanism for quitting Brussels, Article 50, will be invoked.
The British Premier has insisted she will not give a running commentary, but myriad industries, including automotive, are jockeying to put their cases ahead of any deal to be laid before the remaining 27 Member States.
Just this week, the UK Society of Motor Manufacturers and Traders (SMMT) hosted a meeting with British government Ministers and automotive manufacturing operations, at which chief executive, Mike Hawes made clear the importance of free and unfettered trade with other European countries
"Being part of the single market has helped make the UK automotive sector amongst the most competitive in the world and a critical part of the UK economy," said Hawes.
"It is essential we maintain those benefits and we will work with government and our partners in Europe to ensure the global success of our sector continues in the future."