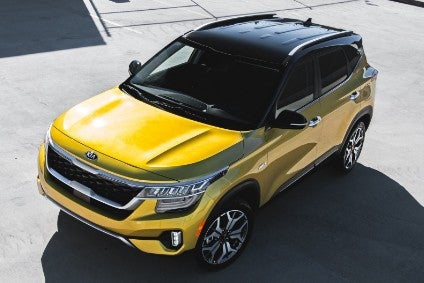 Hyundai Motor affiliate Kia Motors' global vehicle sales in Q2 2020 fell 27.8% year on year as the COVID-19 pandemic impacted auto demand around the world.
The company wholesaled 516,050 in the April-June period compared with 714,829 units during the second quarter of 2019.
Strong consumer demand in Korea helped mitigate the negative impacts caused by the spread of COVID-19 in other regions, including the US, Europe, and India.
Sales in Korea increased 26.8% to to 161,548 units during Q2 while sales outside Korea fell 39.7% to 354,502 units over the same period.
Kia booked sales revenue of KRW11.37 trillion in Q2 2020, 21.6% lower than the KRW 14.51 trillion reported for the same period in 2019.
Operating profit decreased to KRW 145.1bn, down 72.8% year on year.
Quarterly net profit declined to KRW 126.3bn, 75% lower than Q2 2019.
Despite reduced sales in many regions, however, an improved product mix, coupled with favourable exchange rates, helped limit the decline in revenue and profit as the company's latest SUV models, such as the redesigned Sorento, Seltos and Telluride, proved popular.
H1 2020
First half vehicle sales fell 15.4% to 1,164,735. Sales in Korea reached 278,287 units, a 14.6% increase from the previous year, while overseas sales declined 21.8% to 886,448.
First half sales revenue fell 3.8% to KRW25.94 trillion; operating profit fell 47.7% to KRW 589.6bn. Net profit fell 66% to KRW392.3bn.
"To fight the adverse market environment stemming from the pandemic, the company plans to guard profitability and market competitiveness with pioneering new models, while optimising production capacity to best cope with the recovery in market demand," the automaker said in a statement.
"Kia will continue its risk management efforts to minimise the impacts of the COVID-19 to its businesses. The company is implementing various schemes to support customers, such as launching new models online.
"Despite the tough business environment, Kia will continue to focus on realizing its Plan S mid- to long-term strategy.
"Under Plan S, Kia aims to proactively introduce 11 battery electric vehicles and increase its operating profit margin to 6% by 2025."