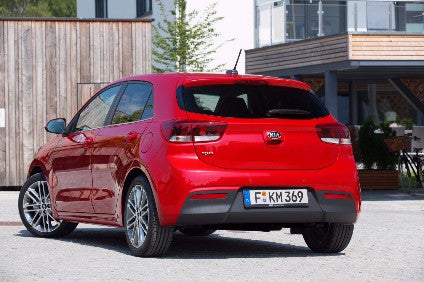 Kia Europe chief Michael Cole had plenty of reasons to be cheerful at the Paris show, his brand has seen record sales numbers every month this year making it one of the fastest growing car companies.
He expects sales to be up by more than 12% by the end of the year making it it eight consecutive years of growth in Europe. He added: "I think we will achieve more than 433,000 this year which is up from 385,000 in 2015 and we have grown consistently since the recession. We have a momentum and I think we can maintain that."
Cole does expect a tougher market next year. He said: "There are elections in France and Germany and there is a lot of economic uncertainty in Spain and Italy while we also need to see how Brexit begins to pan out, the UK is a very important market for us. I think we will see a slowdown in growth across Europe to perhaps as little as 1% in 2017."
He is confident, however, that Kia can maintain its momentum with new products coming through. New Rio was the brand's main event in Paris. This model goes on sale in Europe next year following the fourth quarter launch this year of the Niro hybrid and Optima Sportwagon. Sportage is currently the company's top seller with 130,000 units.
Cole said: "The C SUV segment is still seeing a lot of growth while Optima wagon will be important for us in terms of the fleet markets – it will broaden our portfolio.
Kia is on course, he added, to achieve its target of 500,000 European sales in 2018 and there is room to broaden the range further.
"We have high expectations for Niro. There are issues surrounding diesels which are making people look more closely at hybrids."
High on his wish list is a B SUV, another fast growing segment. "That's an opportunity for us and we are studying it. We have a strong SUV heritage with Sportage and Sorento – there is definitely potential for a smaller model."