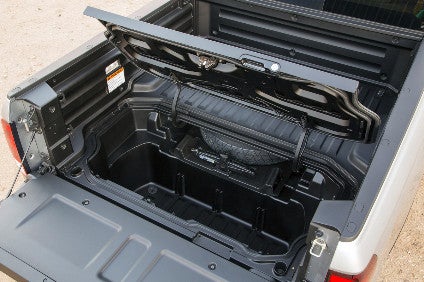 Japanese automakers are taking on Detroit's Big Three by trying to expand their share of pickup truck sales in the US as record low petrol prices reduce demand for their once best-selling small and medium-sized sedans.
Soaring demand for SUVs and pickup trucks drove U.S. auto sales to a record high last year, as the lowest fuel prices in seven years prompted a shift from sedans and smaller cars to larger vehicles, a Reuters report noted.
Ford, General Motors and Chrysler have so far gained the most from this shift, with many selling pickups at luxury car prices.
Faced with slowing demand growth for smaller models including the Civic, the Camry and the Altima, Honda, Toyota and Nissan now want in, launching beefed up models at the Detroit show this week.
"We're looking for 5% share of the full-sized pickup truck segment," Nissan North America chairman Jose Munoz said at the show this week, citing a figure that dwarfs Nissan's roughly 0.6% market share of the full-sized pickup segment last year.
The automaker launched a hulking concept design for its Titan XD pickup model at the event.
While Japanese automakers have steadily grown their share of the SUV and crossover markets, their share of the higher-margin truck market was 14.7% in 2015, according to automotive researcher Kelley Blue Book, down from 20.5% in 2007.
Regaining market share will be tough, however, as many truck buyers tend to remain loyal to US models, senior analyst Karl Brauer told Reuters, but the Japanese automakers still have a chance.
"If volumes continue to rise they could take some new share as new buyers to the segment might be open to models by overseas makers," Brauer said, adding that recently launched new models could help the Japanese brands.
In a bid to attract truck buyers, Toyota last year launched a redesigned version of its Tacoma compact pickup.
Honda also said this week that it would soon launch the first revamp of its Ridgeline mid-sized pick up in a decade and which would target the "tail-gating" crowd which hold parties in parking lots. The vehicle offers features such as audio speakers in the load bed and beer-cooler-sized well under the bed floor, features many rival trucks don't have.