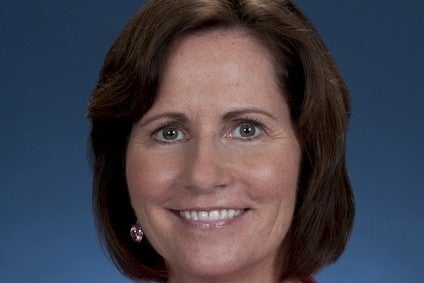 Toyota announced on Wednesday (1 July) that Julie Hamp, named only last March as the automaker's first female managing officer, had resigned following her arrest last month on suspicion of illegally importing the painkiller oxycodone into Japan.
Toyota's position appears to have hardened since the news of Hamp's arrest broke. At that time, its president and CEO Akio Toyoda said in a statement: "In addition to being a close friend of mine, Julie Hamp is an invaluable member of Toyota's team. We are confident that once the investigation is complete, it will be revealed that there was no intention on Julie's part to violate any law." However, industry observers noted immediately the arrest was bound to be an embarrassment for Toyota.
Today's statement said: "TMC has accepted [Hamp's] resignation after considering the concerns and inconvenience that recent events have caused our stakeholders.
Because the investigation of [Hamp] is ongoing, there is little Toyota can say at this time. However, we intend to learn from this incident to help ensure a secure working environment for everyone at Toyota around the world as we continue to take the steps necessary to become a truly global company. We remain firmly committed to putting the right people in the right places, regardless of nationality, gender, age and other factors."
Reuters said US citizen Hamp is leaving Toyota about a month after she relocated to Tokyo to become the Japanese automaker's chief communications officer. Her appointment was part of a drive by the company to diversify a male-dominated, mostly Japanese executive line-up.
Senior managing officer Shigeru Hayakawa – to whom Hamp reported – will take over her duties until a replacement is appointed, Toyota told the news agency.
Hamp remains in police custody but has yet to be charged and, under Japanese law, can remain under detention for up to 20 days after her arrest – that ends on 8 July, according to Reuters.
Oxycodone is a prescription drug in both the United States and Japan. Bringing it into Japan requires prior approval from the government and it must be carried by the individual, the news agency said.
Hamp joined Toyota's North American unit in 2012 and moved to Tokyo only in June.