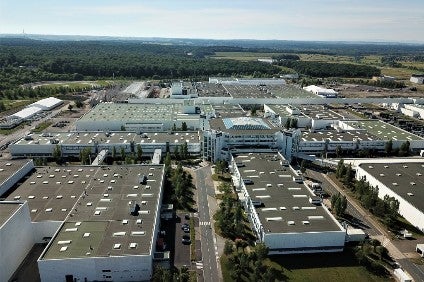 Ineos Automotive – which is planning to launch a new 4×4 utility vehicle called 'Grenadier' in 2022 – has confirmed it is in talks with Daimler over the possible acquisition of its Hambach, France, manufacturing plant.
It has also suspended post-lockdown work at its under-construction sites in Portugal and the UK while it 'reviews options' over the next few weeks.
Although nothing is finally decided yet, the news will be a potentially big blow to the Welsh economy and especially to the Bridgend area that is also losing a Ford engine factory that is set to close at the end of this year.
The previous manufacturing plan involved manufacturing and assembly at two sites, one in Portugal and with final assembly of the Grenadier at a new site in Wales. If the Hambach plant has the capacity, it offers a simplified one-site manufacturing solution at a ready-made facility with good proximity to suppliers and good transport links.
Moreover, its position inside the EU means it would avoid any new import tariffs that could apply to UK-EU shipped parts and vehicles when the UK's Brexit transition period ends – a potential problem that came with the Wales plant.
Daimler said last week that it will start talks to sell its Smart car plant in Hambach, France, "with the aim of giving the location the best possible future prospects".
In a statement, Ineos Automotive boss Dirk Heilmann said: "As a result of the COVID-19 pandemic some new options such as this one have opened up that were simply not available to us previously. Ineos will review its options in the next few weeks.
"We have therefore suspended the post-lockdown resumption of work at our sites in Wales and Portugal pending the outcome of this review."
See also:
Daimler to sell French Smart plant