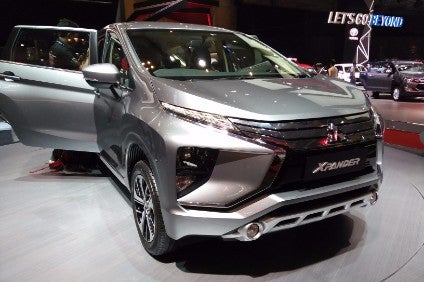 Indonesian new vehicle sales continued to recover in April 2022 with volume up 5% to 82,877 units from 78,908 a year earlier, according to member wholesale data compiled by industry association Gaikindo.
The market continued to benefit from low interest rates and from a broad range of new models released over the last year while the economy expanded 5% year on year in the first quarter, driven by strong domestic consumption and exports.
Sales continued to be impacted by the global shortage of semiconductors which affected some brands and models more than others.
At the end of March, the government discontinued the luxury tax holiday on vehicles with engines up to 1,500cc and the tax discounts on vehicles with engines between 1,500cc and 2,500cc which were made available to support the market during the pandemic.
A luxury tax discount of 66% on passenger vehicles costing up to IDR200m (US$13,660), comprising mostly Low-Cost Green Cars (LCGC), has been put in place instead for the second quarter, to be reduced to 33% in the third quarter.
Tax discounts have also been made available for passenger vehicles with engines up to 1,500cc and costing between IDR200m and IDR250m.
The government wants to incentivise vehicles based more on emissions levels, with electric vehicles enjoying full luxury tax holidays and hybrids also benefiting from significant tax discounts.
Total vehicle sales in the first four months of 2022 were up 30% at 346,849 units from 265,929 units a year earlier, with LGCCs sales falling 11% to 49,418 units.
Toyota reported a sales rise of 27% to 102,743 units in the first four months of the year, driven by the new, popular Avanza compact MPV, the Raize small crossover and the new Rush compact SUV.
Daihatsu sales rose by almost 29% to 65,741 units, lifted by the Rocky small crossover, the new Terios compact SUV and the new Xenia; while Honda sales increased by 34% to 45,415 units, helped by the recent launch of the new BR-V and Mobilio compact MPVs.
Mitsubishi sales rose 26% to 41,172 units in the four-month period, driven mainly by strong demand for its upgraded Xpander and Xpander Cross models while Suzuki sales were just slightly higher at 28,172 units.