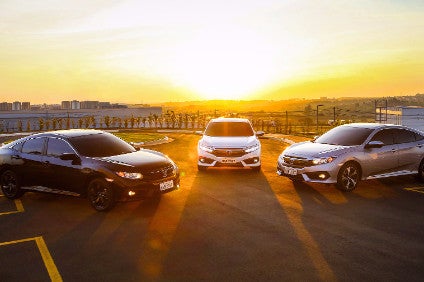 Honda Motor said it is working with suppliers to increase the standardisation of components across multiple model lines, according to local reports.
Japan's second largest passenger car brand earlier this week told a meeting of some 300 parts suppliers that starting with the next generation Civic model, due to be launched in 2020, it wants the number of common parts to increase dramatically across different models to help cut costs.
The current Civic and CR-V already share a platform and around 40% of total parts. Honda wants this figure to rise sharply. Also the next generation Accord, Honda's best-selling model worldwide, will also use the same platform as the Civic and the number of standard parts is expected to increase dramatically as a result.
Honda is also reportedly said it wants to continue working with its suppliers to develop propriety technology and will also seek to strengthen partnerships with suppliers and technology companies outside its traditional keiretsu supplier network.