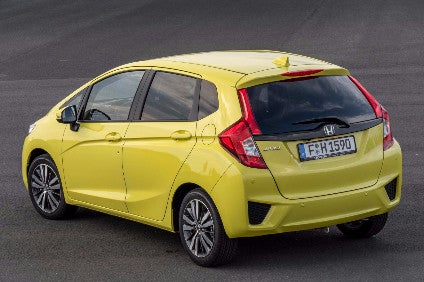 Honda says it will make more cars in Japan for export to Europe and North America to improve capacity utilisation.
Honda President Takahiro Hachigo told a press conference in Tokyo that the company plans to revamp operations in key regions to eliminate under-utilised capacity by 2020.
For fiscal 2016, Honda plans to build 160,000 vehicles in Japan for export, nearly twice as much as the previous year.
Honda plans to raise total Japanese output by roughly 200,000 vehicles over three to four years from 730,000 vehicles in 2015. Honda will begin exporting Accord Hybrid from Japan this year. In the future, Takahiro Hachigo said Honda will "consider producing and exporting Civic and CR-V while carefully monitoring demand in North America so that we can establish a mutually complementary production system between Japan and the US."
In Europe, Honda will focus on making the new Civic hatchback and start full-blown exports of the model to North America to raise operating rates of existing facilities.
The new Civic, which underwent a full model change in North America in November 2015, became the first Honda global model to adopt a new platform and a "downsized" turbo engine. New Civic is scheduled to be launched in China and other Asian countries and Honda "will consider introduction to the Japanese market".