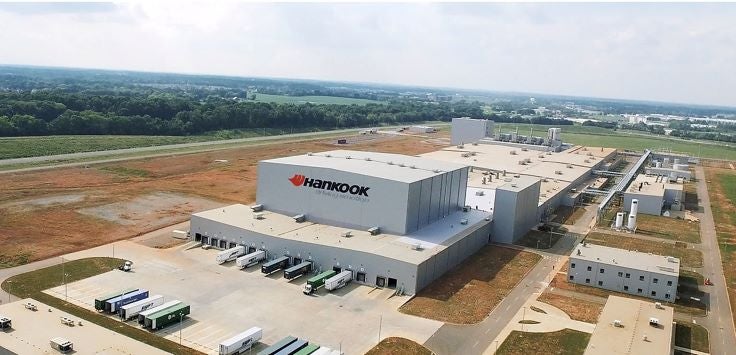 Hankook Tire & Technology Company plans to invest KRW2.1trn (US$1.56bn) to double production capacity at its US tyre plant by early 2026.
Clarksville in Tennessee, the company's eighth plant, was completed in 2017 and produces around 5.5 million tyres for passenger vehicles and light duty trucks a year.
The new investment would raise capacity to 12 million tyres, including the previously announced Phase 2 expansion to 11 million passenger car and light truck tyres and an additional Phase 3 expansion which includes one million radial tyres for medium and heavy truck and buses. The plant would employ 1,200 people once the investment was complete.
Hankook Tire generates 80% of its revenue from overseas markets with two plants located in South Korea, three in China and one in each of Hungary, the US and Indonesia, giving it a current global capacity of 100 million tyres. This latest investment in the US would lift that to 106.5 million.
The company said it planned to invest KRW300bn to upgrade its domestic facilities by 2025 and aimed to expand global capacity to 150 million by 2030.