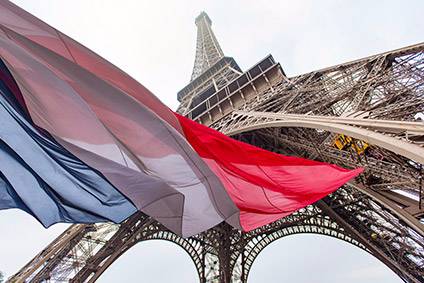 France's Economy Minister has confirmed he asked Renault and PSA Group to increase their orders to ailing supplier, GM&S in a move which could see the stamping operator evade liquidation.
Today (23 May) was due to be the deadline for any new bidders to step in before the company entered administration, but the French State under the new tutelage of President Emmanuel Macron has forced the issue by issuing a request to Renault and PSA to increase orders.
Neither manufacturer was immediately for comment from Paris, but both told just-auto last week they were prepared to maintain business flow to GM&S, although the pair equally noted they had contingency plans should the supplier founder.
The plight of GM&S has garnered significant media coverage in France, with the issue becoming a first test of the country's newly-elected President and fledgling cabinet.
The situation is also now replete with major tension because as well as machinery being wrecked, unions have also attached gas cylinders to a tower, which they are threatening to detonate if talks do not proceed to their liking.
"Bruno Le Marie, Economy Minister, spoke with Renault CEO, Carlos Ghosn and PSA chairman, Carlos Tavares about the GM&S situation," said a statement from the Ministry in Paris. "He asked them to commit to further orders allowing the business to continue and further discussions with buyers [to take place].
"PSA committed to increase orders by EUR10m (US$11.2m). For its part, Renault committed to double its orders to take them to EUR5m to EUR10m. These commitments will allow us to reach turnover in 2017 of nearly EUR25m and make possible for the business to continue and to find a buyer.
"The Minister – as he noted to unions on 19 May – said the business should adapt its organisation so as to become more competitive. Bruno Le Maire also spoke to the Nouvelle-Aquitaine regional president [in whose area in South West France the GM&S factory is situated], Alain Rousset to tell him about this positive development."
The GM&S La Souterraine factory in the Creuse region of France produces stamping parts for PSA Group and Renault and while both automakers are committing to its future, unions fear its potential demise will spell the end of meaningful employment for its ageing workforce.
The Confédération Générale du Travail (CGT) had said it was prepared to detonate gas cylinders attached to a tower at the while machinery had already been destroyed using welding torches.
"Tenacity has paid off," added Rousset. "The region will be there in the future with GM&S in its investments and in its efforts to diversify.
"Common industrial sense has taken place. The GM&S workers deserve this commitment. The Nouvelle-Aquitaine region is proud to have allowed this business to hold on for the few necessary months to find an industrial solution.
"We will be at the Tribunal de Commerce de Poitiers again Tuesday with the hope a buyer will accept the new deal put forward by the automakers."
That buyer is widely believed to be GMD, among whose many operations include stamping.
GMD declined to speak to just-auto earlier today, while the Tribunal de Commerce de Poitiers was not immediately available for comment.