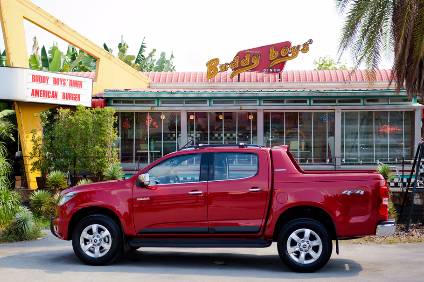 General Motors has said it plans to phase out sales and production of passenger cars in Thailand, choosing instead to focus on its more popular pickup trucks and SUVs in this market.
The company currently makes four models at its Rayong plant – the Colorado pickup truck, the Trailblazer and Captiva SUVs and the Cruze passenger car.
GM Thailand managing director Wail Farghalysaid his company will sell the Cruze until the end of its current model cycle, which is expected to be at the end of the decade. Customers will still be able to service these cars across GM local network of 94 dealers and service stations.
A similar decision to downsize the product range has been made in other markets in the region, including Indonesia.
Despite the launch of the new model in 2015, sales of the Cruze fell by over 89% to 312 units in Thailand last year. Sales of the Trailblazer and Captiva models also declined, by 26% to 1,185 units and 55% to 590 units respectively.
By contrast, sales of the Colorado increased by over 10% to 12,844 units, according to the company.