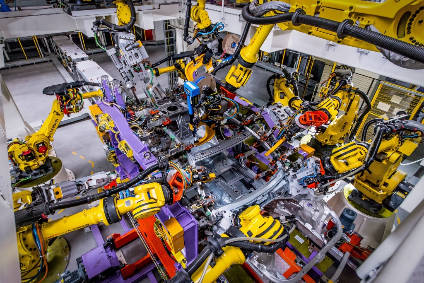 General Motors has opened a new 160,000-a-year capacity Cadillac plant at its SAIC-GM joint venture in Shanghai, with the start of production of the CT6 luxury sedan.
"This is another major milestone for Cadillac in its second-largest market," said GM Executive Vice President and President of GM China Matt Tsien. "Local production will enable us to satisfy growing demand for luxury vehicles through the introduction of more Cadillac models built in and for China."
The 477,000-square-metre Cadillac plant represents investment of RMB 8 billion (US$1.22 billion). It has a planned annual capacity of 160,000 units. The plant includes a body shop, a paint shop, a general assembly shop, a high-speed test track and auxiliary facilities.
GM says the Cadillac plant serves as a "green" benchmark for vehicle manufacturing globally.
The Cadillac CT6 will be officially introduced in China on January 27.