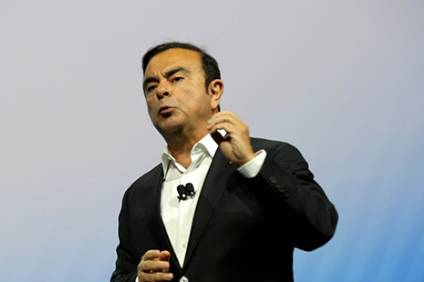 Reports in Japan say that ex-Nissan chairman Carlos Ghosn's chief defence lawyer has resigned in a move that throws further uncertainty over the future of the ex-chairman of Nissan who is in detention in Tokyo and facing charges related to financial misconduct.
The Nikkei news agency said that Motonari Otsuru and his associate Masato Oshikubo have submitted their resignations to the Tokyo District Court, with no reason given for the decision.
The report also suggested that the latest development could signal a change in Ghosn's defence strategy and bail requests (all turned down so far).
The Nikkei also reported that Renault's newly installed chairman Jean-Dominique Senard is travelling to Japan this week for another meeting with Nissan CEO Hiroto Saikawa. Relations between the two alliance partners are sensitive, with Nissan wary of any moves towards tighter integration that could cement Renault's position as a dominant partner because of its relatively stronger shareholding in Nissan than the other way around.
Carlos Ghosn was said to have been pushing for steps towards a full merger of the two companies and some analysts have suggested that the political backdrop partly explains the misconduct charges he is currently facing.
Ghosn has been in detention in Tokyo since November and could be held until the summer when a complex trial could be convened. In the Japanese legal system, bail is unlikely to be granted ahead of trial unless the defendant opts to plead guilty, some reports say.