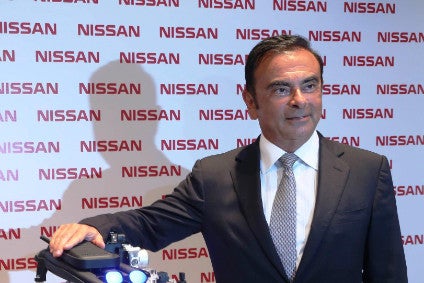 Nissan Motor's ousted chairman Carlos Ghosn appeared in court in Tokyo on Tuesday for the first time since his arrest 50 days ago following allegations of financial misconduct.
Ghosn was originally arrested on 19 November last year after authorities were called in by Nissan Motor's senior management to investigate allegations of financial misconduct which they have since described as "substantial and convincing".
Since his initial arrest, Ghosn has been re-arrested on two separate occasions on additional charges which appear intended to prevent his release due to a perceived risk of flight and also for fear he may attempt to hide evidence.
During his 50 days in custody he has not had access to lawyers, until recently, nor been allowed visits from family members which increases pressure to force a confession during the daily interrogations.
Ghosn is credited with rescuing Nissan Motor from near bankruptcy two decades ago by driving through the acquisition of a majority stake by France's Renault. The 68 year old was described in court as looking very gaunt, having lost some 10kg in weight since his imprisonment, and dressed in a dark suit without a tie and with a rope tied around his waist.
The hearing at the Tokyo District Court was requested by Ghosn's lawyers and was held to explain the reasons for his detention. He took the opportunity to address the court by declaring his innocence of all charges levied against him.
In a pre-prepared statement he claimed: "I have been wrongly accused and unfairly detained based on meritless and unsubstantiated accusations.
Contrary to the accusations made by the prosecutors, I never received any compensation from Nissan that was not disclosed, nor did I ever enter into any binding contract with Nissan to be paid a fixed amount that was not disclosed".
He has been remanded in custody until 11 January but it is unclear whether he will be released after that.