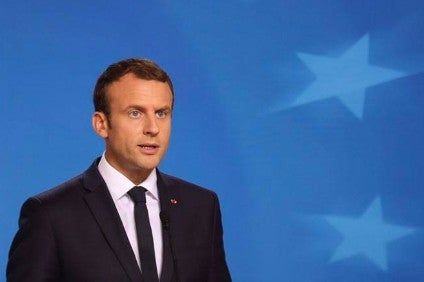 France's Finance Minister says Renault CEO, Carlos Ghosn is "no longer in a position" to run the manufacturer following the automaker chief's arrest in Tokyo yesterday (19 November) concerning allegations of financial misconduct.
"Our priority – as the President of the Republic [Emmanuel Macron] said – is the stability of Renault and the stability of the alliance between Renault and Nissan," said Finance Minister Bruno Le Maire on French broadcast service FranceInfo.
"We have to put an interim management in place as quickly as possible. He [Carlos Ghosn] is no longer in a position to run the Group.
"On the other hand, we are not going to ask for the formal departure of Monsieur Ghosn from the board for a very simple reason – we have no proof."
Nissan said based on a whistle-blower report, it had been conducting an internal investigation during the past several months regarding misconduct involving the company's representative director and chairman Carlos Ghosn and representative director, Greg Kelly.
Nissan said the investigation showed for many years, both Ghosn and Kelly had been reporting compensation amounts in the Tokyo Stock Exchange securities report which were "less than the actual amount, in order to reduce the disclosed amount of Carlos Ghosn's compensation."
Also, it said in regards to Ghosn, "numerous other significant acts of misconduct have been uncovered, such as personal use of company assets and Kelly's deep involvement has also been confirmed."
A statement from the Japanese automaker earlier said CEO, Hiroto Saikawa would propose to the Nissan board of directors to promptly remove Ghosn from his positions as chairman and representative director.
"Kawasaki will also propose the removal of Greg Kelly from his position as representative director."
The French government owns 15% of Renault and President Macron has waded into the debate with comments confirmed to just-auto in Paris as to the rapidly unfolding situation during a State visit to Belgium this week.
"The State as a shareholder will be extremely vigilant as to the stability of the Alliance and of the Group and with this of course, the stability of the staff," said the French Head of State.
"I say now the State as shareholder will ensure its support to all."