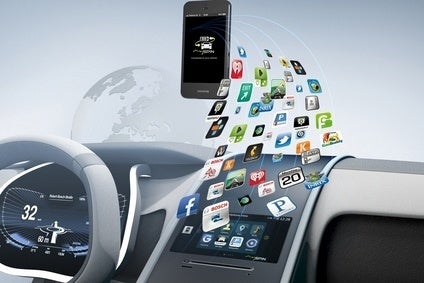 Bosch says head up displays (HUD) will become an increasing factor in developing human machine interface (HMI) applications for future vehicles.
Speaking at last week's International Automotive Press Briefing at the suppliers' proving ground in Germany, Bosch outlined some of its thinking behind the increasingly swift move to driver assistance systems (DAS) and eventually, autonomous vehicles.
"It is important we work on the human machine interface," Bosch board member, Dirk Hoheisel told the briefing in Boxberg. The HUD will be an important device allowing the driver to detect intuitively…any objects ahead of you.
"We will have a world with more and more robotics. It is relatively simple for cars. We have a strategy in which the car is operated in the most defensive mode following all the regulations.
"There are bound to be accidents with these cars [but] these systems are many times more reliable than human beings – 90% of accidents are caused by humans. You will have to have discussion because you can never 100% avoid these accidents."
Bosch is still emphasising however, the importance of the driver even with automated systems, with DAS supporting them in critical situations.
"Trust builds as long as vehicles keep the driver informed about what they are doing in a way that is easy to understand," said Hoheisel, stressing that task fell to the HMI.
"Drivers need the right information at the right time."
In Bosch prototypes, the HMI will notify the driver whenever automated driving is a viable option for a portion of the journey.
The HMI also provides information about automated vehicle manoeuvres, for example warning drivers in advance it intends to change lane so they can monitor the manoeuvre based on a virtual bird's eye view.
"I don't think we will have a blue flashlight on roofs to show it is being operated autonomously, because it will be a car operating within traffic rules," added Hoheisel.
"We work on HMI and using HUD. This is a very, very important component. You have the total environment around you in one cycle."