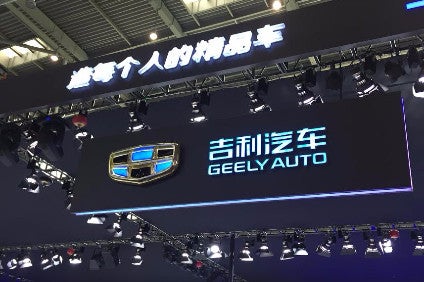 Geely Automobile Group, China's largest private carmaker, plans to spend CNY150bn (US$24bn) on research and development by 2025 to strengthen its drive towards electrification and autonomous driving, according to local reports.
The Hangzhou-based company, which also owns Volvo Cars and is the largest single shareholder of Daimler, has set a 40% target for new vehicles sold to be either hybrid or fully electric by 2025 and also to offer Level 5 autonomous driving.
The company said in a statement: "Geely aims to build the most reliable, safest and responsible autonomous vehicle in the industry."
Smart driver assist systems such as voice commands, valet parking and auto navigation are increasingly becoming standard in new cars in China. These will feature in forthcoming Level-5 fully autonomous driving systems which do not require human intervention under any circumstances to drive a car.
Geely has teamed up with Baidu, China's dominant internet search engine, and Taiwan's Hon Hai Precision Industry to launch a new series of smart electric vehicles (EVs) under the Zeekr brand.
Geely also continues to expand its operations overseas with the launch of sales in Israel this month. The company launched its first model there, the BEV Geometry C compact crossover powered by a 53KWh battery with 350km range.