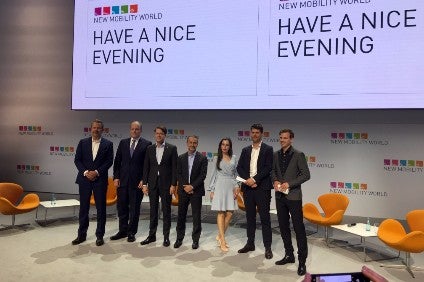 Qualcomm says future insurance policies may concentrate on vehicles rather than owners as semi and autonomous cars gradually start to proliferate.
The technology provider made its observations at this week's IAA in Frankfurt, where Qualcomm SVP and general manager, automotive, Patrick Little was part of a New Mobility World panel.
"The new challenge is connecting the car to everything around it," said Little. "How much safer would it be to connect car to car or to infrastructure? We decided to break the chicken and egg to allow the car to connect to the environment.
"Level 5 autonomous is maybe 15-20 years away – 20-25 years I don't think you will not be insured but you will give your car a policy."
Speaking on the same panel, Facebook head of automotive strategy, Christoph Stadeler added his view was the focus was shifting from the vehicle itself to emerging technology surrounding it.
"The world is going mobile," said Stadeler. "It is not the car at the centre of everything, it is a mobile phone at the centre of experience. We have a natural interest to analyse content. Facebook is working on things that may be beneficial to the car industry and we see we have to join forces.
"Virtual reality will help at least to replace physical movement. You have to look at how does virtual reality impact physical mobility."
For his part, Allianz Automotive CEO, Claudius Leibfritz maintained despite the advent of autonomous vehicles, there would still be accidents. "The question is, who should be insured," he said on the Frankfurt panel. "In the future we will insure more and more those who produce cars and sensors and traffic lights. We will see a shift to product liability insurance.
"We see a new category of risks emerging and see cybersecurity as a major challenge. We are talking about a broad set of rules in society to define [a] framework to operate in a world where machines take over more and more decisions."
Google Automotive Partnership's Mark Ritter on the same panel, noted his company's burgeoning relationship with the auto sector.
"We are in partnerships with the automotive industry for a long time now," he said. "For Google, 12 years is a long time."