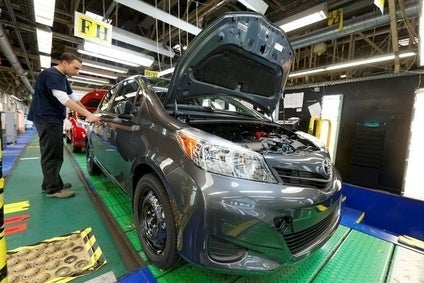 The 200,000th French made Toyota Yaris hybrid was produced this week. The milestone car, a Pure White High grade, was for a French customer.
The factory at Valenciennes employs 3,800 churning out 300 hybrid vehicles a day and hybrid production accounts for about 40% of units produced, up from 25% when output started in April 2012.
The Yaris is Toyota's best selling model in Europe with the 181,105 sold last year accounting for about 20% of the brand's sales. A third were hybrids (58,530).
France takes 20% of hybrid output ahead of Italy and the United Kingdom (both 16%).