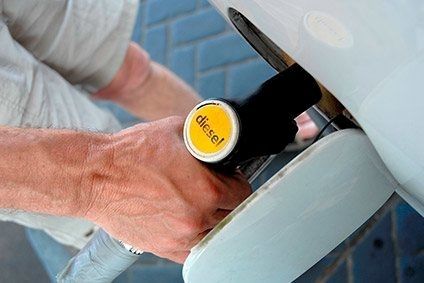 In an effort to protect its market position and proprietary diesel technology, PSA Peugeot Citroen says it will publish "real-world" fuel economy figures for its main vehicles as soon as possible, with the process overseen by an independent body.
Jean Baptiste de Chatillon, PSA Peugeot Citroën's Chief Financial Officer, has told analysts that the company wants to "pull out" of the "confusion that we see in the marketplace about this crisis, especially as we have a leadership position in terms of fuel consumption".
Speaking in a conference call, he emphasised PSA's track record of technical solutions to address harmful emissions from diesel engines.
"Peugeot was the first one to implement the particle filter eleven years before it was mandatory into Euro 5 norm," he said. "You remember that at the end of 2013 Peugeot was again a front runner with the SCR, the Selective Catalytic Reduction that we decided to implement on all our Euro 6 passenger cars, on all of them in Europe. This technology is nowadays known as the best one and the most efficient to deal with NOx emission."
He also said that PSA will take the lead to publish real world fuel economy figures for its vehicles as soon as possible, the process being overseen by an independent body. "And we want in the same spirit adopts technical mergers to anticipate the future of WLTP procedure starting with implementation of the zero electrical energy balance for type approvals," he said.
PSA posted third quarter sales and revenue results yesterday that prompted some concern amongst analysts that the company saw a contraction of sales in Q3. It is also thought that PSA is relatively heavily exposed to the possibility of a general backlash against diesels or a change to regulatory or testing regimes that makes them less attractive in the future, especially in Europe. Many forecasters are predicting a decline for diesel share in Europe in the wake of the Volkswagen diesel emissions scandal.
ANALYSIS: Europe diesel forecasts revised down on VW scandal