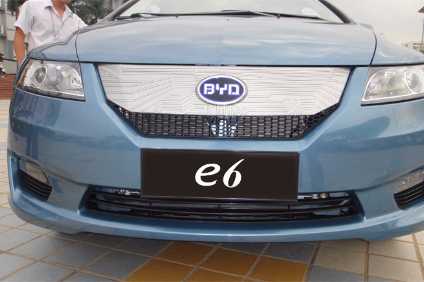 More than half of the passenger vehicle brands in China did not meet the country's minimum fuel economy requirements last year, according to local reports citing statistics released by the ministry of industry and information technology.
These companies will have to step up their efforts to sell more new energy vehicles, namely hybrid and electric vehicles, in the second half of 2019 if they are to avoid having to buy 'green car' credits.
A total of 75 of the more than 140 passenger vehicle brands operating in the country failed to meet the ministry's new-energy vehicle requirements in 2018, according to the report, including many foreign brands and local joint ventures such as SAIC GM, Changan Ford, FAW Toyota and Beijing Hyundai.
These brands will have to buy or borrow credits from companies that have surplus, achieved from producing a high volume of new energy vehicles last year, if they fail to lift output and sales of new energy vehicles in the second half of the year.
Chinese carmakers such as BYD Auto, Beijing EV, SAIC Motor, Chery Automobile and JAC Motors are those with the highest credits.
Credits from new energy vehicles have to account for least 10% of sales in 2019 and 12% in 2020, according to regulations imposed by the ministry of industry and information technology.
The vice-minister in charge, Xin Guobin, said his department was currently in the process of finalising a new energy vehicle strategy plan, including annual sales quotas, for the 15-year period between 2021 and 2035.
Volkswagen said it planned to sell at least 400,000 new energy vehicles in China in 2020, rising to 1.5m by 2025.
GM has also outlined its new energy vehicle plans for China which include the launch of 10 electric and plug-in hybrid models between 2016 and 2020 and a further 10 models between 2020 and 2023.