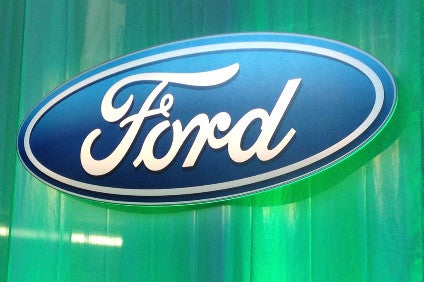 Ford CFO Bob Shanks has told a Ford investor audience that the company anticipates a further dip to profits in 2017 as the company ramps up its investment in 'emerging opportunities', especially electrification.
Ford expects pre-tax profit of US$10.2bn this year, slightly down on last year's record of US$10.8bn. Ford recently shaved down its guidance for this year on the back of an expanded recall in North America to fix faulty door latches. However, the company now foresees a further dip in 2017.
At Ford's annual investor day, CEO Mark Fields and his senior management team outlined Ford's mid-term strategic direction as highly technology focused – in terms of advanced technologies that come with increased electrification and the emergence of autonomous vehicles – as well as ensuring that the company is well positioned for the emergence of new mobility business models, especially asset sharing.
Ford envisages that investment costs associated with electrification and other emerging technologies will cause profitability to dip in 2017, but rise thereafter.
"The core business will improve in 2017 versus 2016 and 2018 versus 2017," Shanks said. "However, the total business will decline in 2017 versus 2016 and then improve in 2018. This is a result of the investments we are making in the areas of emerging opportunities with electrified products having the largest effect." He also said margins would track the same pattern as profitability for the same reasons.
Shanks also said that Ford expects cost efficiencies over the period 2016-2018 to 'largely' offset the increased investments that Ford is planning. However, he acknowledged that Ford's bottom line will be net impacted by increased costs associated with meeting regulatory standards in safety, emissions and fuel economy around the world. "There will be some industry pricing offset, but that takes place over a longer number of years," he said.
Shanks said that Ford expects to make cost savings of US$3bn a year over the 2016-2018 period. "Every single part of the business contributes," he said. "The single largest contribution comes from design and also negotiations with our supply base. The second largest is labour and overheads in manufacturing. And we are also adding a new tool this year – zero-based budgeting – which we are really looking forward to. We have done a lot of benchmarking, looking at companies that have already rolled this out. This can take our efficiencies up to an even higher level."
See also: Ford's Investor Day – preview