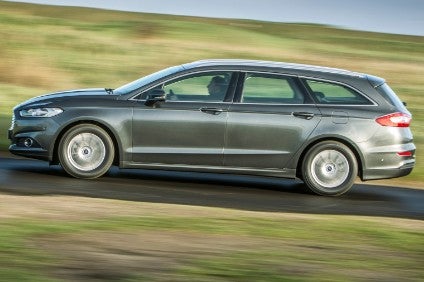 Ford is to offer the Mondeo hybrid petrol-electric as an estate from 2019. It previously offered only a sedan, a body style unpopular in northern and western Europe.
Ford did not detail any other changes but said an estate would strengthen the sedan's current 30% share of total UK Mondeo sales.
""For many customers the practicality offered by a estate body style is an absolute must," said Roelant de Waard, Ford European marketing, sales and service vice president.
"Electrified powertrains will continue to play a key role in our European product line-up."
The Ford Mondeo Hybrid powertrain uses an electric motor to support the specially-developed 2.0-litre Atkinson cycle petrol engine in driving the wheels, and a generator to enable regenerative charging of the 1.4 kWh lithium-ion, air-cooled, recyclable battery located behind the rear seats. Regenerative braking technology captures up to 90% of the energy normally lost during braking to replenish the battery.
The Mondeo hybrid is assembled at Ford's factory in Valencia, Spain, and the wagon will be UK dealerships in spring 2019.